Just Words…
Devarim means "words." The English-speaking world calls this book Deuteronomy. The Hebrew title for the book comes from the opening phrase of the book: "These are the words (devarim) which Moses spoke to all Israel across the Jordan in the wilderness" (Deuteronomy 1:1). The book of Deuteronomy is dominated by Moses' farewell address to the children of Israel as he urges them to remain faithful to the covenant and prepares them for entering Canaan. During the course of the book, Moses reviews the story of the giving of the Torah at Sinai and the trip to the Promised Land, reiterates several laws of Torah and introduces new laws. The book seems to follow the general pattern of an ancient Near Eastern covenant treaty document.
(Fruit of Zion)
This week, I want to focus on "words." Words have power, words have meaning…words can do much damage, just as a whip on a slave's back leaves a trail of scars, a trail of tears, so words can leave a trail of scars in one's psyche and a trail of tears in one's soul…echoing taunts, echoing humiliation, echoing shame….until the spell of the spoken words are broken and new words are delivered with love…
Sooooooo, let's go!
This week's Torah portion is packed with so many amazing rabbit trails!
Words…they are powerful!
Sometimes words cannot penetrate a traumatized brain…even the words of Yah. Seemingly!
Words are powerful! So are epigenetics!
This is taken from an article from the website Chabad (take what you want and leave the rest!)
Moses on Addiction
It takes courage and strength to change the course of generations.
We all have our addictions. Alcohol or anger, power or pornography, self-absorption or spending—any compulsive, Researchers now believe that about 60% of addiction is epigenetic. Self-destructive behavior is a legitimate candidate for addiction.
The nastiest addictions are those passed along through the generations—perhaps epigenetically. Epigenetics is about how environment and experience leave an imprint on your DNA. Researchers now believe that about 60% of addiction is epigenetic. That's right—you can inherit the repercussions of traumatic experiences of your ancestors and their adaptive responses in your genes.
Sometimes adaptive, often maladaptive. For example, one generation suffers from famine, and researchers find the grandchildren are obese two generations later.
Small wonder some people can hardly imagine overcoming their worst vices. It's not easy when a behavioral response is in your blood.
Focus on the word "trauma" and the research that has revealed trauma is passed down in the DNA…
Now…keep up with the rabbit trail…
Consider that those delivered from Egypt lived as slaves…for roughly 400 years…
Ponder what life would have been like for them and the condition they were in when Yah sent Moses to deliver them…
I have suffered from trauma since a little girl…when I was young, before the trauma, I was a sweet innocent little girl…I grew into a problem child, a troubled teen, and an angry, defiant, rebellious woman. I used drugs of all sorts to numb the pain. I was the party girl, always looking for the next distraction from reality.
My life made sense as I became educated on complex post-traumatic stress disorder. Every year I read the Torah portions regarding slavery and the rebellion in the wilderness, and I ponder epigenetics and the effects of trauma.
Before we go any further, I want to share with you something else I ran across as I was researching this blog topic…
this is taken from an article written by By Lance J. Sussman
Today, it is imperative that we understand that the Torah recognized PTSD as a serious problem thousands of years ago. It happens in the din of battle, in the shadows of our college campus and even in our homes. Vigilance, treatment, and compassion are imperative.
Noah survived the flood but drowned in the wake of his untreated PTSD. Let us learn from his tragic example.
***************************************************************************************************
This is another great article I stumbled upon in my meanderings!
A Trauma-Informed Reading of Parshat Devarim: Advice to Activists on Building Resiliency
Rabbi Francine Roston
I was fired from my first rabbinic position for no other reason than the fact that I was being harassed and asked for it to stop. Just a few weeks later, during an interview for a new job, I could not contain my tears at moments. After the interviewing rabbi heard my pain and offered comfort, he gave me good guidance. He could not hire me, he said, not because I wasn't qualified but because I wasn't ready. I needed to do my own healing work before I could help in the healing of others. I needed to rebuild my resiliency so that I could once again meet the challenges of our helping profession.
My experience of trauma inhibited me from being able to be present in that interview and in much of my life. After time in therapy and prayer, walking in parks, and being with friends, I was able to build up my strength and resiliency so that I could do the sacred work of serving God and the Jewish people.
When I read the story of the children of Israel in this week's Torah portion with a trauma-informed perspective, I understand why one generation was not ready to achieve its dreams and one generation could move into battle and on to the Promised Land.
The Book of Deuteronomy is Moses' speech to the Israelites as they stand on the border of the land of Israel. Moses retells the story of their journey from slavery to freedom through the challenges and triumphs of the desert. In fact, Moses uses the same language when he tells the Children of Israel to leave Sinai and head toward the border of Canaan as he does 38 years later when he tells them it is time to head toward the Promised Land. Twice God tells them they have wandered long enough and must change directions. The same commands. Very different outcomes.
In chapter one, Moses relates God's command back when Israel was at Sinai: "Rav lachem shevet bahar hazeh/ You have stayed long enough at this mountain. P'nu u's'u lachem … Start out and make your way to the hill country…" Two years after leaving Egypt, the Israelites were unable to follow God's commands. Struck with fear upon the report of the reconnaissance team they had sent to Canaan they said, "It is because the Lord hates us that God brought us out of the land of Egypt, to hand us over to the Amorites to wipe us out."(Deut.1:27)
How is it that the Children of Israel could summarize their experience of God's redemption from Egypt, God's revelation at Sinai and God's deliverance to the border of the Promised Land as God's hatred of Israel and desire to destroy Israel?! The ultimate blessings that God conferred on Israel were experienced as traumatic situations that left Israel feeling alone, abandoned, despised, and threatened. How were they so blind to God's love? Why couldn't they experience the blessings of their experience?
Commenting on this verse, Rashi, citing the midrash Sifre, explains that "God loved you but you hated Him. As a common proverb says: What is in your own mind about your friend, [you imagine] is in his mind about you.'" As much as Moses told them not to be afraid and that everything would be ok because God was with them, they couldn't comprehend this. They were stuck in the past, fearful of every threat, imagined or real, and unable to accurately understand the situation before them.
This is the impact of trauma on our minds. The trauma of slavery had profoundly impacted the Israelites' capacity to access hope in the face of threat. Remember that Moses never lived as a slave. Where Moses saw promise, the Israelites saw danger. Their traumatic memories were active and ever-present in their minds, making them not yet ready to enter into the next battle. The decades of travel through the desert became a therapeutic holding space to build up Israel's resiliency and capacity to be in a committed relationship with God.
A generation later Israel stood at Kadesh Barnea again, and we read the same command to set their course toward the promised land. "Rav lachem. Sov et hahar hazeh, p'nu lachem tzafona/You have been skirting this hill country long enough; now turn north."(Deuteronomy 2:3)
This time Moses has a wealth of experiences upon which he can draw to remind Israel of their strengths and experience overcoming obstacles. They can remember the experience of God's love and recall the blessings of the divine-human partnership. "Indeed, the Lord your God has blessed you in all your undertakings. God has watched over your wanderings through this great wilderness; the Lord your God has been with you these past 40 years; you have lacked nothing." (Deuteronomy 2:7)
This time the Israelites are able to hear God's commands and Moses' reassurances. This time they are standing in Kadesh Barnea firmly grounded in the present's opportunities. The past provides the resources to give them strength in times of adversity and faith in God's presence and benevolence.
While God's judgement of the Exodus generation and its sentence to wander in the desert until a new generation was prepared may seem harsh and unreasonable, Israel's experience of post-traumatic growth can point us in the direction of healing, resiliency, and hope.
As we experience so many threats to democracy and fear for our neighbors' welfare and our children's future, are there not many times that challenge our capacity to maintain hope and resiliency? These are the times when we must stop and ground ourselves in the present, recount our blessings, witness the beauty in the world, savor the joy. We all carry historical trauma, so we must be careful to pick up resources along our way that promote well-being and resiliency.
The road ahead will always hold potholes and detours. The challenge is to utilize the rest stops and our vast spiritual toolkit. Only then will we fulfill our own divinely-mandated journeys and find our way to the promised land.
Rabbi Francine Roston is the spiritual leader and co-founder of the independent, synagogue-without-walls Glacier Jewish Community/B'nai Shalom in northwest Montana. She is working towards certification as a teacher of the Community Resiliency Model® helping people understand the biology of traumatic stress reactions and teaching them well-being skills to develop resiliency.
************************************************************************************************
Let's look at  CPTSD:
(Not sure the source of this)
        Complex PTSD comes in response to chronic traumatization over the course of months or, more often, years. This can include emotional, physical, and/or sexual abuses, domestic violence, living in a war zone, being held captive, human trafficking and other organized rings of abuse, and more. While there are exceptional circumstances where adults develop C-PTSD, it is most often seen in those whose trauma occurred in childhood. For those who are older, being at the complete control of another person (often unable to meet their most basic needs without them), coupled with no foreseeable end in sight, can break down the psyche, the survivor's sense of self, and affect them on this deeper level. For those who go through this as children, because the brain is still developing and they're just beginning to learn who they are as an individual, understand the world around them, and build their first relationships – severe trauma interrupts the entire course of their psychological and neurologic development.
When an adult experiences a traumatic event, they have more tools to understand what is happening to them, their place as a victim of that trauma, and know they should seek support even if they don't want to. Children don't possess most of these skills, or even the ability to separate themselves from another's unconscionable actions. The psychological and developmental implications of that become complexly woven and spun into who that child believes themselves to be — creating a messy web of core beliefs much harder to untangle than the flashbacks, nightmares and other posttraumatic symptoms that come later.
    Another important thing to know is that the trauma to children resulting in C-PTSD (as well as dissociative disorders) is usually deeply interpersonal within that child's caregiving system. Separate from both the traumatic events and the perpetrator, there is often an added component of neglect, hot-and-cold affections from a primary caregiver, or outright invalidation of the trauma if a child does try to speak up. These disorganized attachments and mixed messages from those supposed to provide love, comfort and safety – all in the periphery of extreme trauma – can create even more unique struggles that PTSD sufferers alone don't always face.
WHAT DOES C-PTSD LOOK LIKE?
    To delineate some of these hallmark challenges – as outlined in the proposed Complex PTSD criteria – we'll begin with the one that shows up most frequently in day-to-day life: emotion regulation. Survivors with Complex PTSD have a very difficult time with emotions — experiencing them, controlling them, and for many, just being able to comprehend or label them accurately. Many have unmanaged or persistent sadness, explosive or inaccessible anger, and/or suicidal thoughts. They may be chronically numb, lack the appropriate affect in certain situations, be unable to triage sudden changes in emotional content or struggle to level out after a great high/low. It's also common for these survivors to re-experience emotions from trauma intrusively – particularly when triggered. These feelings are often disproportionate to the present situation. Still, they are equal to the intensity of what was required of them at the time of a trauma — also known as an emotional flashback.
As I read the account of Moses, reviewing the years in the wilderness, and the behaviors of rebellion and defiance, I cannot help but wonder about the trauma many of those folks experienced while under the rule of Pharoh.
I also ponder the many times Yah says "do not fear, I am with you". With a trauma brain, one may not trust, may be suspicious due to fear of authority figures. There are many reasons why many of the older ones could not seem to get their act together! They had to die off so the younger ones could march on in faith!
**********************************************************************************************
Here are some more articles to help you see a fuller picture! 
When Sara's family had to evacuate her house during a hurricane, they were all equally scared — they could have lost everything they owned, or even been killed. Luckily, her whole family survived, but a tree fell through the roof of Sara's bedroom, right where she would have been sleeping if they had stayed. Months later, it seems like everyone has gotten over the hurricane…except Sara. She still panics every time it drizzles, has nightmares about storms, and can't concentrate in school. Sara has experienced a traumatic event and struggles to overcome the feelings it has caused.
What is trauma?
A "trauma" or "traumatic event" is something you either experience or witness that is extremely upsetting, frightening, or difficult. There are two types of traumatic events: chronic and acute.
These types of events usually only happen once and over a short period of time
These experiences bring back feelings of terror, horror, or helplessness
Examples of acute traumatic events:
Natural disasters (like a hurricane, tornado, or flood)
School shootings
Terrorist attacks
Serious accidents (like a car crash)
Sudden loss of a loved one
Physical or sexual assault (being mugged or attacked)
Chronic traumatic situations
This type of trauma can happen repeatedly and over time
Experiencing chronic trauma can cause victims to feel guilt, shame, fear, loss of trust, and lack of safety
Examples of chronic traumatic situations:
Multiple incidents of physical abuse
Multiple incidents of sexual abuse
Domestic violence (violence in your home)
Wars or political violence
What are the signs and symptoms of trauma?
When someone has experienced trauma — and it continues to cause them intense stress for more than a month — they may suffer from Post Traumatic Stress Disorder (PTSD). You may have heard of PTSD, particularly when people talk about soldiers returning from war. The truth is, people who have fought in wars aren't the only ones who can experience PTSD — it can be anyone who has witnessed or been involved in a potentially traumatic event, from being displaced from their home due to a natural disaster or war, to being in a car crash where they broke their ankle.
Signs and symptoms of PTSD:
Reliving or re-experiencing the traumatic event(s)

Having nightmares, intrusive memories, flashbacks, or frequent or unexpected mental images of the event

Avoiding anything that reminds you of the trauma

Staying away from the people, places, or things that are in any way related to the event
Not being willing to talk about the trauma, even to a professional or a loved one

Negative thoughts and moods

Feeling unwarranted blame toward yourself or others
Feeling distanced or estranged from others
Losing interest in activities you used to enjoy
Losing the ability to remember events well, especially key aspects of the traumatic event

Acting out

Aggressive, reckless, or self-destructive behavior
How can you treat PTSD?
Even though talking or thinking about the traumatic event(s) can be stressful or even painful, PTSD is usually not cleared up on its own. Therapy can be an effective treatment for dealing with the anxiety and stress of trauma. One of the most common therapies is Cognitive Behavioral Therapy (CBT), which is used to help change the way you react or respond to unhelpful thoughts of behaviors. There are several things you may learn or tactics that may be used in CBT, such as:
Stress management skills to help you cope with unpleasant feelings or memories associated with trauma
"Exposure therapy," asks that you talk about the trauma or your feelings in a safe space.
Creating a narrative of what happened — so that you can tell the story of the trauma and take ownership of the feelings it causes
Correcting untrue or incorrect thoughts about the trauma, often of guilt or blame. Almost always, there is nothing you could have done to change the event's outcome, and relieving yourself of the blame goes a long way toward treating PTSD.
Involving your parents or other adults you trust
Trauma is difficult to overcome and even more difficult if you are alone or without a role model you can trust. Getting your parents or another adult involved in your therapy can help the healing process move along with more stability.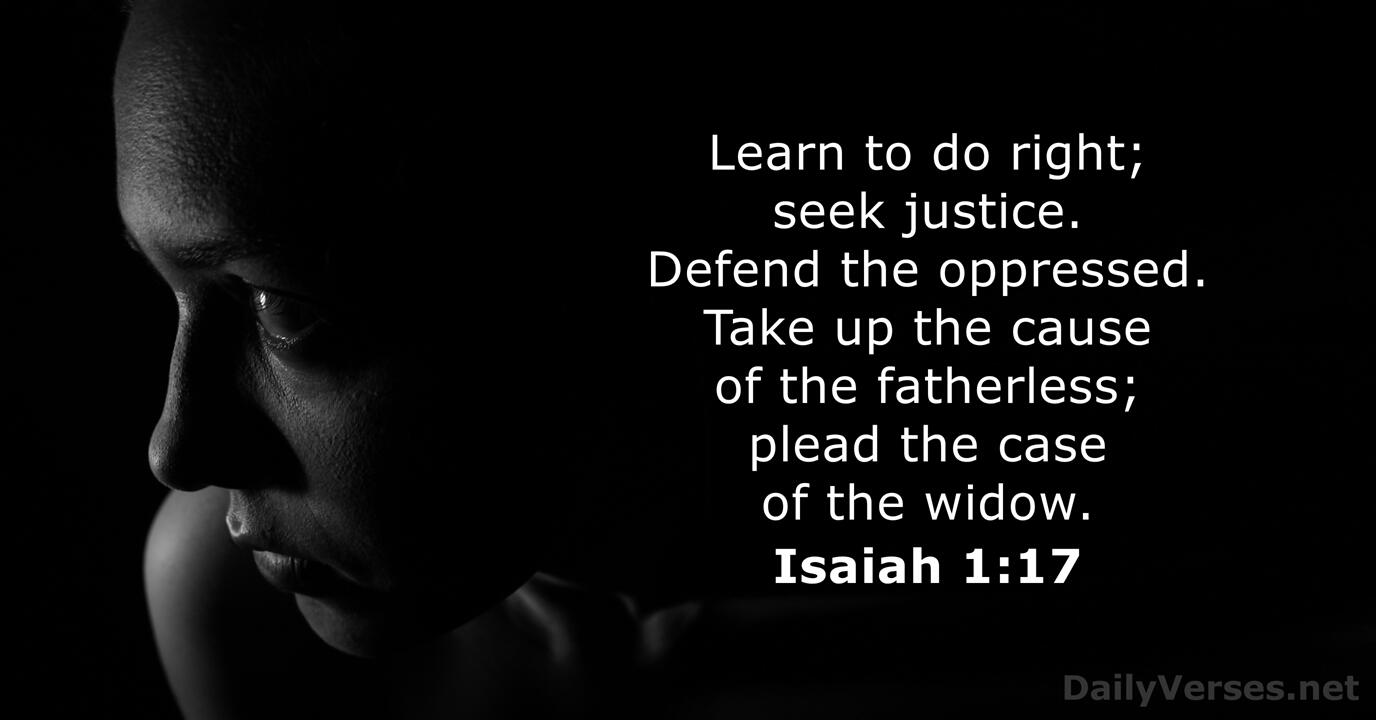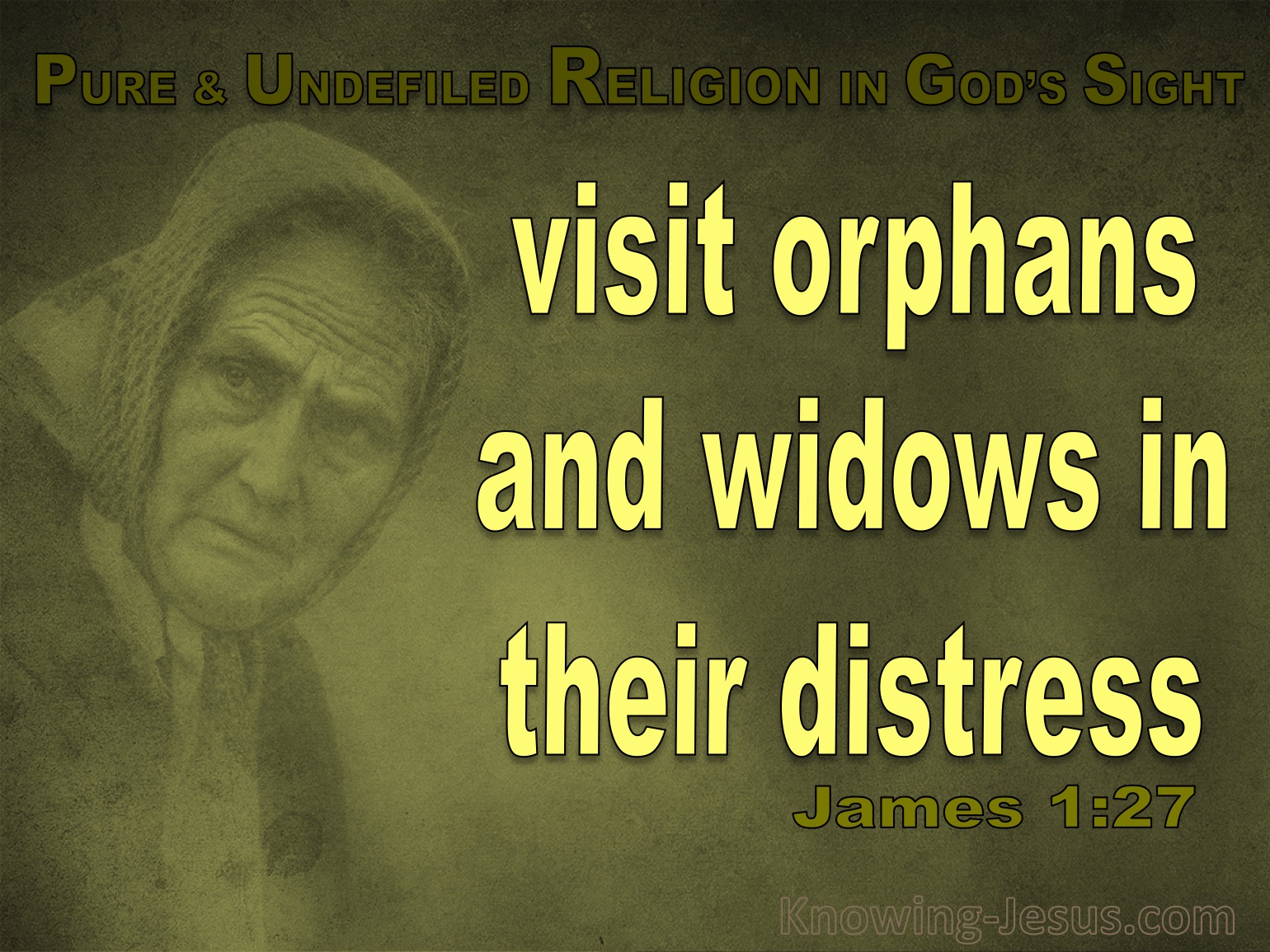 Jews and Trauma 
All it takes is a quick scan of Jewish history to realize that Jews — both as individuals and as a community — have undergone many traumas over the years. The Holocaust is arguably the most traumatic event in our history. As its survivor's age, many who managed to suppress trauma earlier in their lives find themselves suffering from PTSD. Recent research indicates that Holocaust trauma may have a genetic component in which survivors pass down their trauma to their children and grandchildren.
In addition, Israel's numerous experiences with terrorism and war have left a mark on many of its citizens. The one silver lining of this is that Israelis have become world experts in treating trauma. The Jewish state often sends post-trauma experts to countries dealing with the aftermath of natural disasters, epidemics, terror attacks, and other crises. Click here for more information about one group that does this, called IsraAid. 
Words from our Big Brother Judah…take what you want and leave the rest as we say in the rooms of recovery…
Hearing G-d's Word – Devarim
"These are the words that Moses spoke to the entire people of Israel…"—Deuteronomy 1:1.
The book of Deuteronomy relates the monologue spoken by Moses just before the people entered the Promised Land. As it is stated, "These are the words that Moses spoke to the entire people of Israel." Unlike the other four books, which are "the word of G‑d," Deuteronomy is the "word of Moses"—that is, it is his final address to the people.
That does not mean that this book is of mortal invention, but rather that Moses delivered these words through divine inspiration. In the first four books of the Torah, Moses merely took dictation from G‑d, precisely relaying each word without regard to his own understanding. The words of Deuteronomy, however, were first integrated into Moses' own consciousness; and only then were they spoken by him. This does not mean that the content of this book is somehow diluted or compromised by having passed through mortal understanding. Rather, what it means is that Moses attained a level at which G‑d's word could be faithfully transmitted—not just through his mouth, but also through his brain. In his final days, Moses did not just transmit G‑d's message; he first conceived it in his own mind.
Moses did not just transmit G‑d's message; he first conceived it in his own mindThere is a reason why this fusion of mortal and G‑dly intelligence occurred when it did, in the days just prior to entering the Holy Land.
After forty years of wandering in the desert, protected by miracles, the people were poised to meet their destiny and to face the "real world." They would need to be able to take the rarefied spiritual concepts that they had learned during their forty years in the desert and apply them to ordinary life. They needed to put theory into practice and in order to do so they needed to hear G‑d's word integrated and conveyed through the intellect of another human being.
"G‑d speaks through people," is a common saying in recovery. Lofty spiritual concepts are worth little to us in dealing with everyday life if we never hear them spoken in simple, human terms, filtered through the mortal, finite mind of another alcoholic or addict.
Some of us may wonder how it can be that the very same thought that we had come across in our religious studies couldn't help us overcome our alcoholism, but when heard spoken – in slightly different words – by another alcoholic, had a profound and transformative effect. If G‑d's own word hadn't worked on us, how could the word of a mere mortal?
The answer is, of course, that that is G‑d's word—as understood and communicated by another human being who shares our disease.