Shalom! Well, this weekend will be a very busy one for not just me, but the team and speakers that Yah brought together to do a recovery weekend called The Good Samaritan. Due to all the business that has gone into the conference, this week's Torah Portion page is skimpy!
There is a lot of meat in this Torah Portion! Spies, bad reports, negative thinking, perspective, Yah using a woman of ill repute, giants too!! Lots of action and much we can apply to our own journey through the wilderness of being a sojourner walking a different path!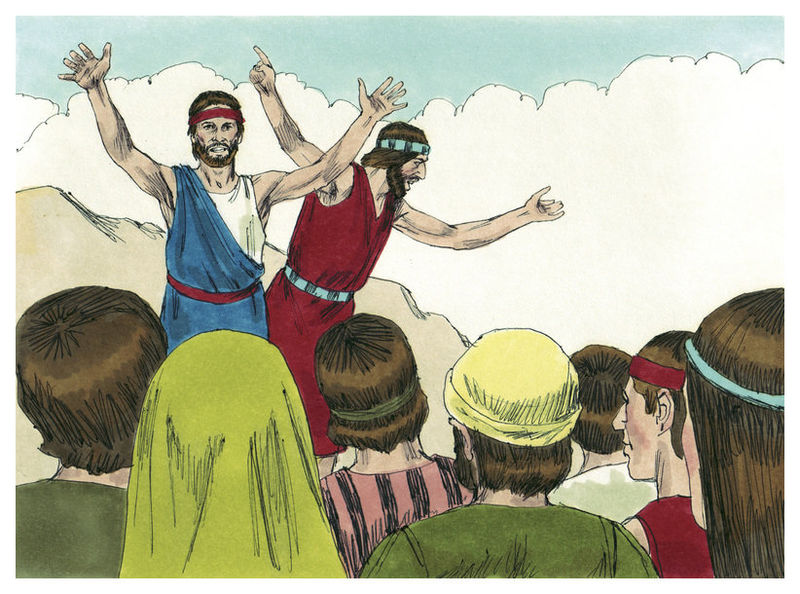 A different spirit, a different path, a different message…
boots on the ground gospel, providing a door of hope and a way out!
On Life's Terms – Shelach
"It is a land that consumes those who settle it"—Numbers 13:32.
Moses sends scouts to tour the Land of Israel and report back with the best strategy for conquering the Land. Instead of fulfilling their mission, the scouts return with a bleak report and insist that the nation remain in the desert.
There are two questions: a) Why did the scouts disparage the prospect of entering the Land that G‑d had promised them? b) The scouts were handpicked by Moses because of their high spiritual standing – "all of them men of distinction" (Numbers 13:3). How then could they have failed so dismally to carry out their charge?
The scouts were not afraid that they could not conquer the land. They were afraid of what their lives would be like after they didOn a simple level, we may answer that the scouts were afraid of battle. But this only answers our first question and not our second. G‑d had already promised them that they would easily conquer their enemies. If the scouts were spiritual men, they certainly had faith in G‑d's promise to grant them victory.
A deeper explanation is given which answers both questions. The scouts were not afraid that they could not conquer the land. They were afraid of what their lives would be like after they did. Being spiritual people, they had a profound fear of becoming involved in the kind of worldly affairs that would arise in the course of settling the Land—agriculture, city-building, commerce, government, etc. In the desert, they had no work, no homes, no responsibilities. They were happy to be nomads, for such living left them free to inhabit what the kabbalists refer to as the "plane of thought and speech," rather than "the plane of action."
What these misguided spiritualists forgot, however, is that G‑d's purpose for them was not in the modified reality of the desert, but in tackling the holy task of settling the Land and dealing with the world.
It seems we alcoholics may have a lot in common with these men. They say that we are more sensitive and idealistic than most people and, for that reason, have found great pain in confronting the realities of this world. Whether this is true or not would be hard to say. What we can say with a fair amount of certainty, however, is that no group has ever more clearly displayed an obsession for buffering themselves from reality. No bunch has more feared facing the rigors of mundane existence and "settling the Land." We felt ourselves more at peace in "the planes of thought and speech" than that of action. Indeed, philosophizing and debating were more readily agreeable to us than tending to everyday affairs. We wanted to live in our own heads, not in the real world. Alcohol helped us do that and, in a strange way, some of us may have even thought it helped us get closer to G‑d.
We felt ourselves more at peace in "the planes of thought and speech" than that of actionBut, also like the scouts, we were tragically mistaken. G‑d desires that He be found in reality. Whether or not we are up to the task is irrelevant. It is not on our power that we rely, but on His. What we thought to be merely an admission of our own inability to handle unmodified existence, we later came to realize was actually a most brazen accusation against G‑d—that He could not help us to deal with reality nearly as well as alcohol could. Thus, we told G‑d in so many words that we did not trust Him to help us carry out our G‑d-given mission that awaited us in the daunting Promised Land of sober reality.
Recovery has helped us correct this grave error in our thinking. We do not fear the world quite as much today as we once did. We are ready to enter and settle the Land, to "live life on life's terms" and – with G‑d's ever abundant help and mercy – to face head on whatever may await us there.