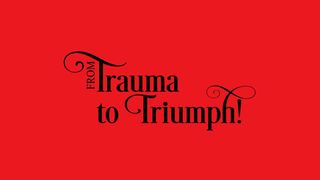 Testimony time!
                                                                     https://subspla.sh/59v637r
Be careful what you pray for AND what you wish for…
Murmuring and complaining…gets you nowhere with Yah but in trouble!
I remember in my active addiction more was never enough. It didn't matter what the substance was. It was NEVER enough! I was so sick in the head that I use to yearn to have a large pile of cocaine put in front of me with the ability to snort as much up my nose as I wanted. That day came. I remember being in my fiance's apartment, he placed a pile of top-quality "stuff" in front of me and told me to do as large a line as I wanted. Dream come true!!!!
I snorted a large amount of that white powder up my nose. Tasting the bitterness of the snow-white powder was part of the sick, sweet ritual of a cocaine addict. Feeling it course through your veins, numbing out everything was the chase factor.
The only thing I remember after partaking of my sick dream come true fantasy is being in the bathroom, and having difficulties. Do not ask me with what. I do not remember. To this very day, it's a dark shadow, a part of a dark past. I lived to tell,  many have not been so blessed.
My fiance threw me out of his apartment. To this day I do not know how I arrived home safe, but I did. I do not remember anything from that night…I believe angels watched over me that night, leading me across the street home. Where I belonged.
In the rooms of 12-step recovery, there is a saying
It did not matter what it was…cocaine, alcohol, even heroin. After putting the cocaine addiction down, my alcoholic drinking was amped up…I was out of my mind, out of control. Then after I put that down, my cigarette addiction rocketed off the chart. Then once I conquered that one with a lot of help from Yah, my food addiction was out of control…
As I addressed the childhood sexual abuse, that's when I returned to my "first love".  I returned to overeating. I could not get enough of whatever it was. I needed comfort.
I was chasing that "ahhhh" factor. My memories of momma's chocolate cream pie set up in me a craving rivaling a crack addict seeking another numbing hit on the pipe.  My mother would comment on my father's overindulging when she made cookies, brownies, etc. She couldn't understand why he would eat until he was sick. I did, I got it. Yep, same driving force.
**************************************************************************************************
I get it.
In this week's Torah portion, we have a bunch of folks rescued from 400 years of slavery. 400 years of trauma. Generational trauma. Epigenetics at work. Craving comfort food, craving meat. Yearning for the familiar…seeking for their next hit of meat…
So, every Torah cycle, I am empathizing with those displaced slaves. Those trauma survivors. Cravings, yearnings to go back. To the familiar, to the well-known. Even though it is destructive and there is no freedom, it is still familiar. It is known. It is a comfort to know where your next meal is coming from, to know that you have your own bed to sleep in, and to know that it will be pretty much the same expectations for you the following day. No surprises, nope, same ol' same ol'.
I have been in domestic abuse shelters for women, I have worked in residential facilities, and have also had experience with detox facilities. I have been in maximum security prisons. jails, and a host of other settings. I understand being removed from all that is familiar to you and having to rely on an invisible source.
I think of all the upheaval the C19 has brought into our lives. Inflation is out of control. The housing market collapsing.  People and families are being displaced out of the home they found comfort in. The homeless shelters are overflowing, The shelves are emptying of stock, and gas prices have soared through the roof.
Uncertainty.
Nothing is familiar.
Comfort ye comfort ye My people…the prophet Isaiah cried…
Ezekial had a fun job too…prophets got to have all the fun, telling the truth, warning folks about impending doom and gloom if they kept choosing to chase their own tails…wanting their own way, wanting what they want when they want it and the hell with everyone else…
***********************************************************************************************
The sheep are being separated. Just like Yah did in the wilderness in our Torah portion. As was prophesied in Ezekiel 34, He is separating His sheep from the sheep.
The question is…will we trust Him? Even when we don't have 3 meals and snacks? Even when we may not know where we will lay our heads that night to rest, even if we are pressured to take the "solution" the world has?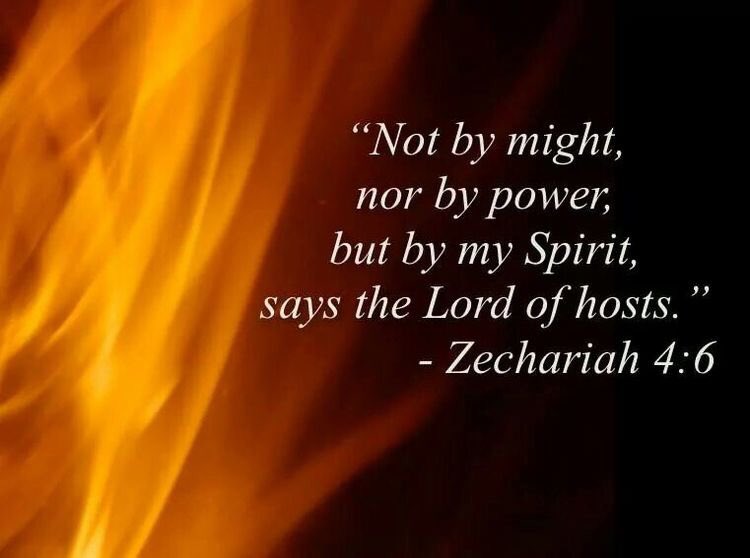 Trust and obey! He doesn't change, He isn't a liar and He is the miracle worker!! His promises are sure!
Now, a word from Big Brother Judah on this week's Torah portion!
How Things Worked Out—Behaalotecha
If any man of you, or of your future generations, shall be unclean . . . or be on a journey far off, he shall keep the Passover to G‑d on the fourteenth day of the second month . . . (Numbers 9:10–11)
On the date commemorating the Exodus from Egypt, it is a mitzvah to celebrate the holiday of Passover. When the Temple stood—may it be speedily rebuilt in our day—this celebration would entail bringing a special sacrifice on the day before Passover, the Paschal lamb. The Torah tells also of a "Second Passover" granted to a group of men unable to fulfill their obligation with the rest of the nation on the regularly appointed holiday. Because they were ritually impure, they were excluded from performing the sacrificial offering in honor of Passover. Aggrieved because of their missed opportunity to fulfill a commandment of G‑d, they approached Moses and asked that he somehow make an exception for them. G‑d spoke to Moses and told him to establish a makeup date, one month later, after they would have a chance to purify themselves. The "Second Passover" thus became a mitzvah, a commandment of the Torah, eternalized for all time.
Why didn't G‑d just tell Moses about the "backup plan" when He told him about the regular Passover?But if the Second Passover was destined to become a commandment, why didn't G‑d simply relate this commandment to Moses at the outset, as He did with all of the other commandments? Why didn't G‑d just tell Moses about the "backup plan" when He told him about the regular Passover? Why did the people first have to ask for it?
The Second Passover represents the power of teshuvah (literally: "return"). By returning to G‑d, one has the power to retroactively transform past failings into veritable merits. For it is the penitent's prior distance from G‑d that serves as the very springboard for his current heightened desire to cleave to Him. Ironically, had he not once been estranged from his G‑d, he would never have come to the kind of yearning for Him that he feels now. The darkest moments of his past, what were once his greatest liabilities, now become his greatest assets, the source of an intense motivation for re-found closeness with G‑d.
Such a condition, however—where past misdeeds become virtues—cannot be premeditated. G‑d's rulebook could never prescribe failure to serve G‑d properly as a way to later become closer to Him. The opportunity to transform the past must come from the penitent himself. He must ask for it, and only then is it granted.
In recovery, we've found a new relationship with G‑d. We have an appreciation for His wisdom, love and guidance that we are quite sure could never have been possible had we not been forced to turn our lives over to Him as the only known treatment for a disease which is progressive, incurable and fatal. We did not become alcoholics in order that we could later discover G‑d in recovery. Nor is that something that we could ever have planned. It isn't even something G‑d would have told us to do.
A certain chassid was once chided about the fact that the chassidim tend to make a big to-do about the Second Passover. "You celebrate a holiday established for impure people," his detractors laughed. "No," he answered, "not a holiday for impure people. A holiday for impure people who became pure."
We could never have planned it. G‑d would never have advised it. But this is how things worked out.Some might think it odd when they hear an alcoholic in recovery say something like "Being an alcoholic is the greatest thing that ever happened to me." Perhaps they think that recovery is meant only to make us more like normal people, to catch us up. But we do not have the dubious luxury enjoyed by "normal people" who decide how and when to let G‑d into their lives. Such is our fortune: that we must strive to join that happy lot for whom their very survival dictates that they give themselves entirely over to G‑d.
We could never have planned it. G‑d would never have advised it. But this is how things worked out. And this is what has made us closer to Him today.