Shalom!
Welcome to the first newsletter! Each month we will be exploring a step from the 12 steps of recovery. I will also provide resources in every newsletter. If you have questions please feel free to reach out to me at moderndaysamaratin@gmail.com, I will help you anyway that I can.
Let's get started!
Recovery? What is that?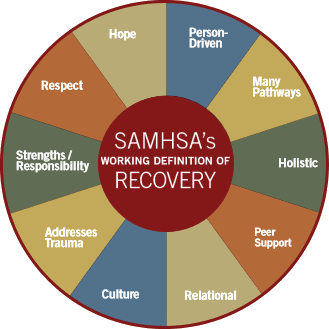 I like this definition, it breaks down different areas of our lives to address. For those who are desiring to address the inner brokenness, for some, this will bring clarity. Step two is all about clarity, but, for now, we are going to focus on Step One. For step one work, we must first admit that there is a lack of balance in our lives. Excessive drinking /drugging/sexing/ gaming/ sporting, etc  is only a few symptoms of brokenness. We are striving to recover balance and shalom in our lives.
(For information on who SAMHSA is, please see link below.)
So, let's get stated with step one…
According to Marriam Webster:
pow·​er·​less
|
\
 ˈpau̇(-ə)r-ləs
\
1
: devoid of strength or resources…
powerless

 victims
2
: lacking the authority or capacity to act…
was 

powerless

 to help
Think of being an innocent little child while the caretakers are raging, abusing, drinking and out of control…or seeing a sibling abused, or a parent being abused by the other parent/caretaker.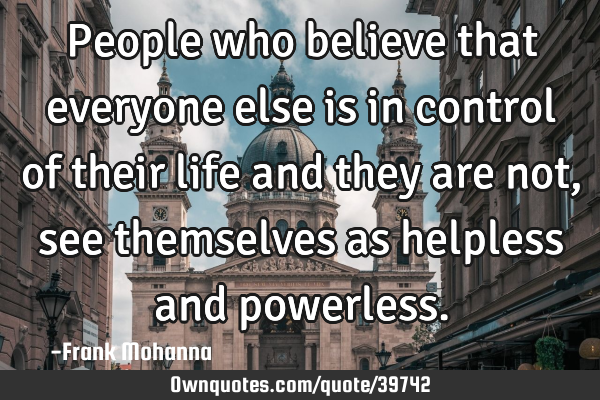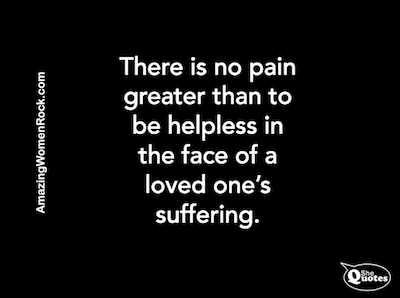 For m
ore info on Adult Children   of Alcoholics/ Dysfunctional Families check this out!
http://setexasaca.org/helpful-documents/
Using drugs, alcohol and other substances and/or process addictions such as pornography, exercise, religion is only a symptom of what is going on below the surface. I like to use the illustration of an iceberg.
Growing up in a less than nurturing home can create trauma. Many children are abused in various forms. Many times one thinks of severe abuse such as child rape/molestation when hearing childhood abuse. According to the A.C.E. studies, the impact of other less severe abuse leaves deep wounds. See below for links for further education on the ACE study.
So, you see, there is much under the surface of the addiction. Addictions are a way of numbing out the voices in ones head, of numbing out the shame and pain of what happened, often in the younger, formative years.
Many folks who come into the Torah movement not only carry with them twisted doctrines of men, but also twisted images of themselves and Yahweh. I know I did! And, I am still in recovery from my own stuff from childhood, my teen years, my 20's and onward until I reached my bottom!
I admitted I was powerless and my life was unmanageable! Even after a college degree, credentials as a substance abuse counselor, certification as a recovery coach and a peer advocate. Even after years of therapy…and even years in the 12 steps of AA, NA and Alanon…whoa! Wait, what???
Yes, it was not until I came into His Ancient Paths that the real freedom came. After I detoxed from man made medications such as Xanax, Trazadone, and Oxycodone. I unplugged from everything and everyone and began crying out to Him to show me His real truth. On this journey to wholeness, I also found the 12 step support group of Adult Children of Alcoholics and Dysfunctional Families.  That was the key! It was not about the addiction! It was the trauma, buried deep within me. It was that little girl that was beaten and molested, rejected and abandoned, even by herself!
Yes, I even rejected and abandoned myself. That is what I learned as a little person. I learned at a very young age that I was unworthy of love and respect. I as a female, therefore inferior.
Maybe you can relate. Maybe not. Or, maybe denial is still playing with the mind.
We admit…we see, we surrender.
To the God of Abraham, Isaac and Jacob.
If you are interested in hearing my show on Hebrew Nations Radio, here is the link:
https://hebrewnationonline.com/
My other blog:
https://healingforthenationswithamoderndaysamaritanwoman.wordpress.com/
https://www.samhsa.gov/about-us
https://www.cdc.gov/violenceprevention/aces/about.html
Until Next Time…shalom!!!