Welcome to another Torah Portion! This week is another amazing story of how the Israelites journeyed through their own rabbit trail! I hope you are blessed by this weeks message…as usual, we also are going to go on a rabbit trail!
Yahweh gave His 10 ways of doing life (what is commonly called The Ten Commandments) to Moses on the top of Mount Sinai. In the recovery community we have the 12 steps and 12 traditions. These steps and traditions are a way of life…what I really like about the recovery community is that we KNOW we CANNOT do life alone, we cannot heal alone…we need a community of people who are also on this journey to the heart of the Father. Safe people who are doing their best to abide by the guidelines. The traditions are what keeps the group safe and running smoothly.
Adonai has His Torah, condensed into those 10 commandments. Its His love language. It is to be our love language also. Loving Him and our neighbor…as we love ourselves…problem is, too many of us have never been taught how to love ourselves, to honor ourselves, to take care of ourselves, how to set boundaries. Many are workaholics, among other types of addictions/ways coping. Or people pleasing. Many women have had their childhoods stolen, forced to be in a parenting role to compensate for their absent parent(s). Reparenting is often needed.
But, before one gets there, one needs to admit there is a problem and they need help…many cannot ask for help. Step one: WE admitted we were powerless over (fill in the blank) and our lives are unmanageable OR We admitted we were powerless over the effects of growing up in an alcoholic/dysfunctional family and our lives have become unmanageable.
You see folks, we got some problems in our community and seems like way too many leaders are not addressing these issues…issues such as domestic abuse in all its various forms,  child abuse, all sorts of addictions, religious addiction included, and not to mention the demonic activity loosened upon us. Nope, not enough people who have admitted and done the work to get free in order to free others!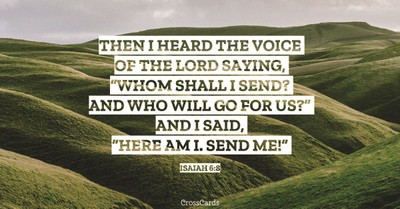 Big Brother Judah on the 12 steps of recovery…
---
First published in 1939 in the book titled Alcoholics Anonymous, the Twelve Steps were developed by the founders of AA as a method of recovery from alcoholism. It has since been adapted to address a myriad of compulsive and obsessive behaviors ― either addiction to substances like narcotics, or a process, such as gambling.
More than 50 different programs have evolved during the past 70 years, with millions of people across the globe having directly benefited from 12-step recovery.
Because much of 12-step recovery exists within the confines of anonymous group meetings, it's difficult to evaluate in a controlled, peer-review process. Therefore, some in the medical and scientific communities are hesitant to testify to ifs effectiveness over other, more clinical approaches. However, ask most people who have spent significant time in the "rooms of recovery" and they will tell you they didn't stand a chance to succeed prior to engaging in twelve-step help.
Judaism has been teaching 12 steps for 3,000 years.
Interestingly, the Twelve Steps is built on a paradigm of self growth that Judaism has been teaching for 3000 years.
The first thing that sticks out upon delving into the Twelve Steps is that the addictive behavior is mentioned only once ― in Step One: "We admitted we were powerless over fill in the blank ― that our lives had become unmanageable." No where else do the steps directly speak about the compulsive habit, for the founders of AA understood addiction to be a three-fold disease:
Physical: intense cravings.
Emotional: using the behavior as a medication and distraction for dealing with challenging issues in life.
Spiritual/intellectual: Not accessing God to help arrest the behavior; stubbornly thinking I can do it on my own.
Therefore, the solution needs to include these three aspects of recovery:
Physical: a complete cessation from the action.
Emotional: developing healthy coping skills to address difficult situations.
Spiritual/intellectual: Humbly understanding that I am powerless over this behavior and asking God to do for me what I can not do for myself.
The sages have taught that this prototype is the foundation for both individual and global existence.
"Shimon the Righteous says: the world stands on three things – on Torah (spiritual/intellectual), on service (physical) and on kind deeds (emotional)." Ethics of our Fathers, 1:2. The process of teshuva (self-growth and repentance) is rooted in these three pillars of our being.
Intellect can be directed either toward arrogance, or humility (and connection with the Creator).
Emotions can serve jealousy and selfishness, or loving-kindness and caring for others.
Physical instincts can be let loose toward lust and self indulgence, or restrained and channeled for a higher purpose.
"Rabbi Elazar HaKapper says: jealousy, lust and arrogance remove a person from the world," Ethics of our Fathers, 4:28.
Judaism teaches us that a person has three ongoing relationships at which he must excel: 1. with himself; 2. with others; 3. with God.
A relationship with self means an honest assessment of my character strengths and defects, awareness of my purpose for living, and taking responsibility for my actions.
A relationship with others translates into fulfilling my unique role in this world, how I can benefit others, and being aware of the impact I have on those with whom I have contact.
A relationship with God connects me to the Infinite Power in this world, tapping into ultimate pleasure and allowing me to humbly see my place in the grand scheme of creation.
STEPS ONE TO THREE
Looking through this prism, we can see how the Twelve Steps address these three relationships in the recovery process.
Step one: "We admitted we were powerless over fill in the blank ― that our lives had become unmanageable."Step two: Came to believe that a Power greater than ourselves could restore us to sanity.

Step three: Made a decision to turn our will and our lives over to the care of God as we understood Him.
The steps begin with an intense self awareness and admission as to the root of the problem ― an inability to change the behavior through willpower alone, and acknowledging the consequences of my conduct (step one: man's relations to self).
Steps two and three transition to man's relationship with God, first recognizing that the Creator of the Universe can in fact change my behavior (step two) if I take the requisite actions (step three). Simply put: "I can't. He can. I think I'll let Him."
Some erroneously argue that admitting powerlessness runs contrary to Judaism's characterization of free will ― "If I truly set my mind to something, I will be able to conquer any challenge."
The Talmud, however, tells us just the opposite. We are taught that a person's yezter hara (evil inclination) grows stronger and renews itself every day. And without God's help, we are powerless to overcome it. (Kidushin 30b)
A fundamental Jewish tenet is that everything is in the hands of the Almighty except for fear of Heaven (Berachot 33b). The sole autonomy we possess in this world is perception (yireh)- – to see ourselves in relation to the Creator of the Universe, with the subsequent awe that results from that observation. We have the freedom of choice, but it's entirely up to the Almighty to allow that choice to successfully develop into action.
The disease of addiction is nothing less than the yezter hara, the lower self, as it manifests in those people given this particular challenge in life. Without God's help, we are truly powerless.
STEPS FOUR TO SEVEN
Step four: Made a searching and fearless moral inventory of ourselves.Step five: Admitted to God, to ourselves, and to another human being the exact nature of our wrongs.

Step six: Were entirely ready to have God remove our shortcomings.

Step seven: Humbly asked Him to remove our shortcomings.
The recovery process continues with a courageous and comprehensive personal inventory (cheshbon hanefesh). Step four focuses on, among other things, the challenges of arrogance, selfishness, and indulgence that are often found in an addict while in the throes of compulsive behavior.
Acknowledging these character defects to ourselves, to God and talking them out with another person well versed in recovery is critical in correcting the conduct. This is not confession, or seeking absolution, as some mistakenly conclude. Rather, it's a three-fold method of identifying and concretizing specific flaws in order to construct an effective action plan. It's anything but lip service.
Spiritual accountability is a bedrock in Judaism for character development. Working with a partner (chavrusa), or a rabbi to speak out issues and devise strategies for improvement is an encouraged practice (steps four and five: man's relationship to self).
In steps six and seven we again see a transition to man's relationship with God. We recognize that He is the source of success in achieving our spiritual growth and we are enjoined to be proactive in requesting that assistance.
STEPS EIGHT TO TEN
Step eight: Made a list of all persons we had harmed, and became willing to make amends to them all.Step nine: Made direct amends to such people wherever possible, except when to do so would injure them or others.

Step ten: Continued to take personal inventory and when we were wrong promptly admitted it.
How can we ask God to forgive us if we're not accountable for our actions?
Responsibility for our interactions with others is clearly delineated in these three steps. Addictive behavior can take a toll on people far and near the addict. Recovery is in large part a healing process, not only within ourselves, but for any relationship we may have adversely affected.
The universal custom for Jews to identify schisms with those close to us and to ask for forgiveness is a staple of our pre-Yom Kippur activities. How can we ask our Creator to forgive us if we're not willing to be accountable for our actions with others?
STEPS 11 AND 12
Step eleven: Sought through prayer and meditation to improve our conscious contact with God as we understood Him, praying only for knowledge of His will for us and the power to carry that out.Step twelve: Having had a spiritual awakening as the result of these steps, we tried to carry this message to alcoholics/drug addicts/compulsive overeaters/compulsive gamblers etc..and to practice these principles in all our affairs.
The steps culminate in collective responsibility to continue investing in our individual connection with God, as well as our communal obligation to use our recovery to help others. Simply put: "You can't keep it unless you give it away." As Maimonides teaches, the highest level of fulfilling the mitzvah to Love God is to enable others to do the same.
We see a synopsis of our three-fold relationships in these final two steps. Strong, long-term recovery requires a consistent focus on physical abstinence from the addictive substance or behavior, as well as continual attention to emotional and spiritual growth. Complacency is a capital crime when it comes to addiction.
In truth, it's a fatal sentence for all of us, addicts or not. The only guarantee we have in this life is death, and therefore every moment is a precious opportunity for growth. This realization, perhaps, flattens a final roadblock some might encounter before engaging in 12-step recovery.
"I already have a religion, I don't need this. It's not from a Jewish source."
The founders of AA were extremely careful to distance this process from any organized religion for fear of turning away an alcoholic that might otherwise benefit. They understood that only through a physical, emotional and spiritual course of action could one attain life-long recovery from the dreaded disease of addiction.
As Jews, this certainly resonates with us. Not, God forbid, as a substitute for our mitzvah observance. But rather as a tool to enhance our Jewish practice and relationship with the Almighty. Does Judaism by itself possess the necessary tools for self growth and improvement? Absolutely!
However, addicts can certainly benefit from a process designed specifically to address the immense challenge that for so long has baffled so many. Numerous Jews who have entered the rooms of recovery battling multitude addictions testify to the betterment of their Jewish observance by the removal of the cloud of compulsive behavior.
We…We…We…it's a WE program…a WE journey to the heart of the Father…
The Commandments, The Steps and The Traditions
Tradition One of Alcoholics Anonymous:
Our common welfare should come first;
personal recovery depends upon A.A. unity."
THE unity of Alcoholics Anonymous is the most cherished quality our Society has. Our lives, the lives of all to
come, depend squarely upon it. We stay whole, or A.A.
dies. Without unity, the heart of A.A. would cease to beat;
our world arteries would no longer carry the life-giving
grace of God; His gift to us would be spent aimlessly. Back
again in their caves, alcoholics would reproach us and say,
"What a great thing A.A. might have been!"
"Does this mean," some will anxiously ask, "that in
A.A. the individual doesn't count for much? Is he to be
dominated by his group and swallowed up in it?"
We may certainly answer this question with a loud
"No!" We believe there isn't a fellowship on earth which
lavishes more devoted care upon its individual members;
surely there is none which more jealously guards the individual's right to think, talk, and act as he wishes. No A.A.
can compel another to do anything; nobody can be punished or expelled. Our Twelve Steps to recovery are
suggestions; the Twelve Traditions which guarantee A.A.'s
unity contain not a single "Don't." They repeatedly say "We
ought . . ." but never "You must!"
To many minds all this liberty for the individual spells
sheer anarchy. Every newcomer, every friend who looks at
129
130 TRADITION ON E
A.A. for the first time is greatly puzzled. They see liberty
verging on license, yet they recognize at once that A.A. has
an irresistible strength of purpose and action. "How," they
ask, "can such a crowd of anarchists function at all? How
can they possibly place their common welfare first? What
in Heaven's name holds them together?"
Those who look closely soon have the key to this
strange paradox. The A.A. member has to conform to the
principles of recovery. His life actually depends upon obedience to spiritual principles. If he deviates too far, the
penalty is sure and swift; he sickens and dies. At first he
goes along because he must, but later he discovers a way of
life he really wants to live. Moreover, he finds he cannot
keep this priceless gift unless he gives it away. Neither he
nor anybody else can survive unless he carries the A.A.
message. The moment this Twelfth Step work forms a
group, another discovery is made—that most individuals
cannot recover unless there is a group. Realization dawns
that he is but a small part of a great whole; that no personal
sacrifice is too great for preservation of the Fellowship. He
learns that the clamor of desires and ambitions within him
must be silenced whenever these could damage the group.
It becomes plain that the group must survive or the individual will not.
So at the outset, how best to live and work together as
groups became the prime question. In the world about us
we saw personalities destroying whole peoples. The struggle for wealth, power, and prestige was tearing humanity
apart as never before. If strong people were stalemated in
the search for peace and harmony, what was to become of
TRADITION ON E 131
our erratic band of alcoholics? As we had once struggled
and prayed for individual recovery, just so earnestly did we
commence to quest for the principles through which A.A.
itself might survive. On anvils of experience, the structure
of our Society was hammered out.
Countless times, in as many cities and hamlets, we reenacted the story of Eddie Rickenbacker and his courageous company when their plane crashed in the Pacific.
Like us, they had suddenly found themselves saved from
death, but still floating upon a perilous sea. How well they
saw that their common welfare came first. None might become selfish of water or bread. Each needed to consider the
others, and in abiding faith they knew they must find their
real strength. And this they did find, in measure to transcend all the defects of their frail craft, every test of
uncertainty, pain, fear, and despair, and even the death of
one.
Thus has it been with A.A. By faith and by works we
have been able to build upon the lessons of an incredible
experience. They live today in the Twelve Traditions of Alcoholics Anonymous, which—God willing—shall sustain
us in unity for so long as He may need us.
I say amen to unity and so does Adonai!