Wow! This week's Torah Portion and haftorah along with the Brit Hadasha lead down many rabbit trails! This week on Hebrew Nations Radio/Healing for the Nations with A Modern Day Samaritan Woman, I have Dr. Robin Gould, LMHT, author and radio show host for Messianic Lamb Radio. Please see her information and the link to her show! And also I have provided for you the chat we did!
Rabbit trail warnings!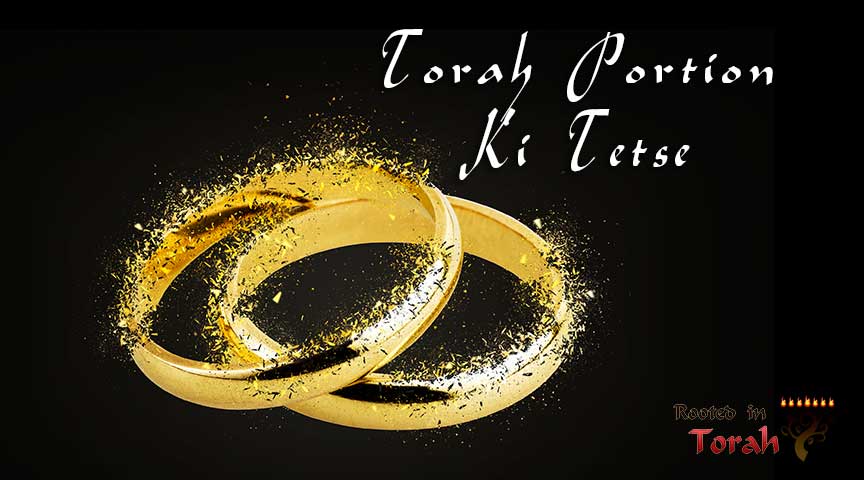 Have you ever felt like the enemy of your soul used a bad marriage as a weapon against you? Maybe you have been in a marriage or marriages that almost destroyed you, maybe, like so many, you lived to tell!
Rabbit trail___________________________________________________________________________________________
Next week, Rico Cortes from Wisdom in Torah will join me to chat about Honor and Shame! Stay tuned!!!
Yah allowed divorce because of the hardness of their hearts…life was not easy for women back in the Old Testament times, but have they ever been easy? How many women have suffered through the years due to spiritually abusive doctrines? These man-made doctrines have guilted them into staying in damaging marriages! How many scriptures have been twisted through the years to serve men with evil hearts…don't get me wrong! There have been plenty of men who have been abused by women!  Those, too, are damaging to men, and to the children witnessing the abuse. Are we not raising yet another generation of traumatized people who carry soul wounds, only to hurt themselves and others? We are a generation who have the opportunity to say "enough is enough! I will be the one in my family who gets help and stops passing the abusive behaviors on to my own children!" There is NO excuse for not getting help, there are a plethora of resources to tap into! Feel free to reach out to either Dr. Robin or I and we will help you in any way that we can! The hour is late brothers and sisters! If these are the spots and the wrinkles on your wedding attire, it is high time to get them washed,  and pressed out!!!!
Next week my special guest is Rico Cortes! Stay tuned! Shalom!
Part One of my chat with Dr. Robin
Part two of my chat with Dr. Robin
Dr. Robins radio show!
https://www.messianiclambradio.com/shows/robingould