Voices…To Heed or Ignore?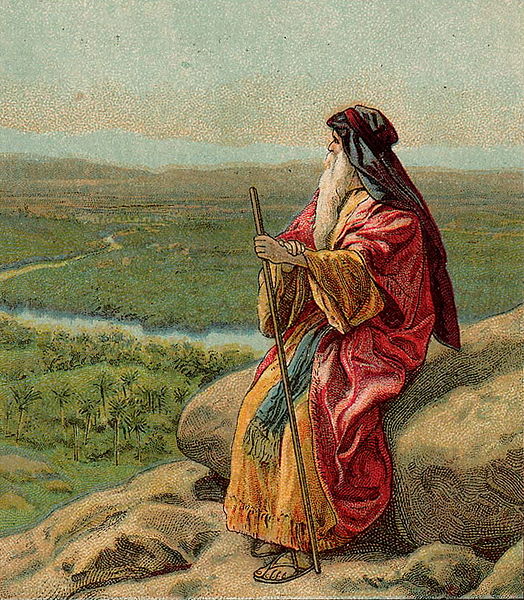 We sojourners, wandering through this experience called life, often can recall conversations with others that we did not heed…later regretting it, thinking, "so THAT is what they meant, augh, I should have listened!". Or, am I the only one that has said that countless times throughout my 60 some years of traversing? Moshe did his best to communicate Yah's instructions…Yah's warnings, Yah's encouragements. I do not think the reason for the tribe's rebellion rested on Moshe…no…I am pretty sure it was the hearts of the people…stiffnecked and rebellious Israel!
Now, more than any time in history (in my humble opinion) is it imperative that we shema His instructions and have a relationship with the Shephard…be led by His Spirit…and be able to discern the hissing of the snakes…we are walking in a wilderness, coming out of Egypt just like our ancestors, but this time, oh! THIS TIME, we gotta get it right! I am not talking about legalistic hoop-jumping, no! I am talking about an authentic, intimate relationship with the True Shephard, the Lover of your soul…
Can you hear Him beckoning you? Can you hear the voices crying in the 21st-century wilderness "MAKE WAY FOR THE KING"!
SHEMA ISREAL!!! HEED HIS VOICE!!!
Moshe may have blown it at the end of his life, preventing him from entering into the Promised Land, but he will be in the New Jerusalem! Even that was part of Yah's plan…I do not know about you, but I do not want to blow it! I want ears to hear and eyes to see and a heart that is pure and dedicated to my King!
https://www.alephbeta.org/playlist/why-moses-wasnt-allowed-in-the-land
______________________________________________________________________________________________________________
I ofter wondered how those who witnessed the demise of their fellow tribes felt. Did it make them want to run away from the Creator, from The Deliverer, or did it encourage them on the path of obedience?  I wondered if they were traumatized and if He comforted them as a Shephard comforts a frightened lamb. We live in a world that has been traumatized since the fall. and these days we need all the comfort we can get from The Comforter! And, we also need to be His hands and feet, and also His voice, providing comfort to the widows and the orphans, those who are poor and needy…be the hands of Messiah! Bring comfort to those in need, those in your sphere of influence…go into the byways and highways, seeking the lost sheep!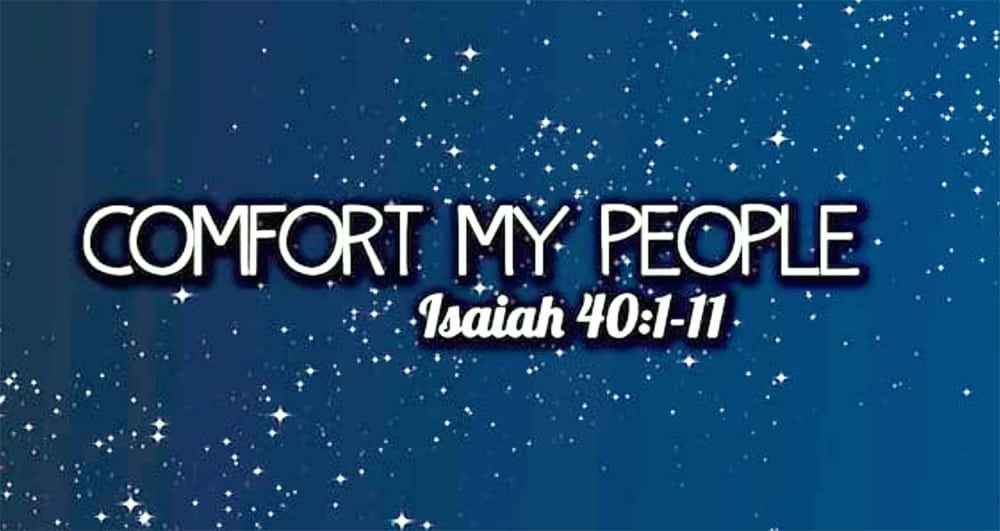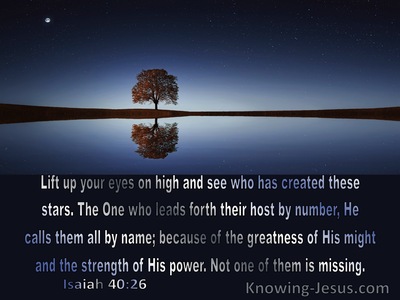 As I pondered this week's Torah portion, I was led to Ezekiel 1-3. I have been led here over the years quite a few times, usually when I am about to speak to a group of people. It is as if Yah is preparing me for the rejection and insults. I also pondered a conversation from a ZOOM bible study I listened in on that discussed the issue of how women should act in the body of the Messiah. I was disappointed with the verbiage I both heard and read. The bible teacher did not want to hear anyone else's opinion unless it validated his. He would not listen to any woman brave enough to challenge him,  unless they, too, believed in women being submissive to men…only a couple of folks mentioned the domestic abuse taking place and that men needed to be taught how to love and respect their wives. I mentioned that Hebrew scholars understand the Hebrew culture, content, and root words, which conveys a clearer picture of women's role, design, and function. Has anyone heard of Ezer Kenagdo I wrote…no one even acknowledged my question.  I felt unheard.
I think Yeshua felt unheard, as did other voices speaking the truth.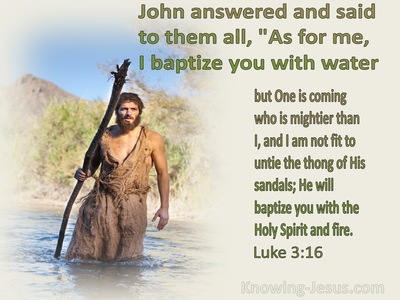 I wanted to share with you this article written by Tekoa Manning.
This message concerns the Holy One's prophets who were deemed madmen and at times labeled babbling fools. These were peculiar men. These were men whose voices boomed at times. Men who called down fire and shut up the heavens. Men on missions. I will tie this message to the 9th of AV and, as always, try and end with hope. 
Again and again the LORD, the God of their fathers, sent word to His people through His messengers because He had compassion on them and on His dwelling place. But they mocked the messengers of God, despising His words and scoffing at His prophets, until the wrath of the LORD against His people was stirred up beyond remedy.
–II Chronicles 36:16
At times, Prophets see things they wish they had never seen. They hear words that terrorize them. What the prophets of old seen and knew was more than they could bear. They called it the burden of the word of the Lord. In II Kings, there is a shocking story that is heart-wrenching to read. Elisha has come to visit a king from Damascus who is very sick and he will give this King a strange message.
"Elisha came to Damascus. Now Ben-hadad, the king of Aram, was sick, and it was told to him, saying, "The man of God has come here." And the king said to Hazael, "Take a gift in your hand and go to meet the man of God, and inquire of the LORD by him, saying, 'Will I recover from this sickness?'" So Hazael went to meet him and took a gift in his hand, even every kind of good thing of Damascus, forty camels' loads; and he came and stood before him and said, "Your son Ben-hadad king of Aram has sent me to you, saying, 'Will I recover from this sickness?'" Then Elisha said to him, "Go, say to him, 'You will certainly recover, but the LORD has shown me that he will certainly die."
–II Kings 9:7-10
Elisha tells Hazael to speak to Ben-Hadad and tell him he will recover from his sickness, but he will also die. Elisha is a Seer and what he sees causes him to weep in front of a man standing in silence. Hazael thinks to himself, Who is this madman standing before me? This madman burning holes through me with his eyes as if he can read my thoughts. Indeed, Elisha stares so long the high-ranking official grows very uncomfortable. And then the Prophet begins to weep. Elisha, a man given a double portion of Elijah's anointing groans intensely.
"And he (Elisha) stared steadily at him until Hazael was embarrassed, and then the man of God wept." 
Elisha is weeping over what He sees, for he is a Seer. 
Jeremiah is weeping over what he sees.
"Oh, that my head were a spring of water, and my eyes a fountain of tears! I would weep day and night over the slain daughter of my people." (Jeremiah 9:1) Jeremiah saw so much he was deemed the weeping prophet. What would it feel like to warn people year after year that destruction was coming if they did not change their heart condition, only to be mocked and labeled a false prophet?
In the Gospels, we read that Yeshua wept over what he seen. The passage begins with Yeshua riding on a donkey. The people are shouting, 'Blessed is the Sovereign who is coming in the Name of יהוה!' Peace in heaven and esteem in the highest!" The Pharisees tell Yeshua to rebuke His taught ones. Yeshua responds, "I say to you that if these shall be silent, the stones would cry out."
The stones indeed cry out, and every stone falls at the future destruction of the 2nd temple. The passage says that after this, Yeshua wept.  "And when he drew near and saw the city, he wept over it, saying, "Would that you, even you, had known on this day the things that make for peace! But now they are hidden from your eyes. For the days will come upon you, when your enemies will set up a barricade around you and surround you and hem you in on every side and tear you down to the ground, you and your children within you. And they will not leave one stone upon another in you, because you did not know the time of your visitation." (Luke 19:41-44)
Yeshua, like Jeremiah sees the destruction of Jerusalem. When his disciples expound on the majestic temple Herod had built. Yeshua tells them it will all fall. No stone left upon another. Meditate on that.
Yeshua warns the people that they did not know the time of their visitation. Can each generation miss their visitation? I think so. We need men and women who will weep. Men who will weep in front of men with titles and accolades. Men who will weep in front of men who are scribes, leaders, high ranking officials. OH, WE NEED MADMEN TODAY! Men who are so grieved over what they see and hear that they weep. They warn. They cry out like rocks. They walk the streets and inner cities. They run for offices in government. Men who have action.
A rugged prophet is standing before Hazael, weeping. It does not matter if the king has sent 40 camels laden with gifts, and Hazael thinks he is only standing in front of this man to get one answer for King Ben-hadad. Hazael, like all of us, if we were in his position, becomes quite uncomfortable to see such a man stand and weep. A man with a hairy mantle with a voice that pierces the soul. The passage states, "Elisha stared at him with a fixed gaze until Hazael felt ashamed. Then the man of God began to weep." When Hazael asked, "Why is my lord weeping?" he answered, "Because I know the evil that you will inflict on the men of Israel: their strongholds you will set on fire, their young men you will slay with the sword, their little ones you will dash into pieces, and their pregnant ones you will rip open."
No one wants to know or see this. No one wants to see the destruction that is coming on a nation and a people, their own people.
Then Hazael said, "But what is your servant, who is but a dog, that he should do anything of such magnitude?" Elisha answered, "Adonai has shown me that you will be king over Aram." Then Haza'el departed from Elisha and went to his master, who asked him, "What did Elisha say to you?" He answered, "He told me that you would surely recover." But the next day, he (Haz'ael) took a thick cloth, soaked it in water, and spread it on his face, so that he died. Then Hazael became king in his place."
The God of Israel has His prophet anoint a man who will do horrific things to His own people. Judgment has begun. Haza'el of Syria and Yehu of Israel will run swiftly shedding blood. And the God of Abraham, Isaac, and Jacob has not only allowed it but has also orchestrated much of it.  He is the same yesterday, today, and forever. However, Adonai is long suffering wanting none to perish.
Oh, the weeping that must have continued for Elisha over what he had seen. Are there any prophets today weeping? Any lamenting Jeremiah's? Any Deborah's preparing for battle? Are there any men who look upon America and weep? Any men who weep for God's chosen people Israel? Are there still men and women who will weep over their own condition and use action to change it? I pray we begin to see the Father's true prophets arise and weep with anguish to warn and awaken a people, for I fear if we don't, we may see worse than Covid. May we grieve over what grieves YHVH.
Shortly after this story concerning Haza'el, we read of another man who is anointed. His name is Jehu. A prophet from the company of the prophets is sent with an assignment. He is a prophet labeled a madman (shagah). "a wild fellow" running in haste with a vial of oil. Oh, if we had such men today. Men who had no business cards, no business suits, no ministries with itching ear words, but men on a mission. Men who were deemed strange. Men with the voice of Adonai coming out of their nostrils. Nostrils or nose – 'aph (עף) – is the same word for anger and wrath and a sign of disgust and indignation. The Father was anointing men out of His anger. We do not see or hear of these prophets much today.
Why would HaShem save a people consumed with idolatry? Infused with baseless hatred? Do we need saved? Oh, yes, but I do not think it will look the way many envision. Will the Father anoint a Hazael and a Jehu to rid evil from Washington D.C without it affecting us? Many called Trump a Jehu. He was a man on a mission and during his term we also saw much destruction, riots, fires, and deaths in our nation. Men handed out bricks. Men were paid to destroy and cause division, but who sent them? Elisha anointed Hazael because the Father told him he would be king. The Father also showed him that this man would bring harm to the Israelites, set fire to their fortified places, kill their young men with the sword, dash their little children, and rip open their pregnant women. Horrific! The Father is bringing judgement. This is not satan. The God who sent a flood, the God who sent plagues, the God who sent famine, and the God who sent his servant Nebuchadnezzar is the same God on the throne at this moment in 2021.
Concerning the anointing of Jehu: Elisha does not anoint him but gives another prophet the strange assignment:
"Strap up your cloak, take this flask of oil in your hand, and go to Ramoth-gilead. When you arrive there, look out there for Jehu son of Jehoshaphat son of Nimshi. Then go in, get him to rise up from among his fellows, and bring him to an inner room. 3 Then take the flask of oil and pour it on his head and say, thus says Adonai: 'I have anointed you king over Israel.' Then open the door and flee—don't wait around."
The prophet is told to flee after anointing such a man as Jehu. Jehu will waste no time destroying the house of Ahab and Jezebel. He will drive like a madman after the anointing oil is poured forth, and he will get swiftly to work at destroying the house of Ahab. He is anointed to destroy!
"Thus says Adonai, God of Israel: I have anointed you king over the people of Adonai, over Israel. 7 So you will strike down the house of Ahab your master, that I may avenge the blood of My servants the prophets, and the blood of all the servants of Adonai shed by Jezebel. 8 For the whole house of Ahab will perish, and I will cut off from Ahab every male, slave or free, in Israel. 9 I will make the house of Ahab like the house of Jeroboam son of Nebat and like the house of Baasa, son of Ahijah. 10 The dogs will eat Jezebel in the field of Jezreel, and there will be none to bury her." Then he opened the door and fled.
Then Jehu came out to the officers of his master, and one asked him, "Is everything all right? Why did this crazy fellow come to you?" He said to them, "You know the man and his babbling."
They knew the prophets. The prophets looked different. They spoke differently. They had a school/guild. They spent time listening to the thin silence Elijah heard when he had fled to a cave. They prayed together. They were distinct. 
A madman, a babbling man, a man in such haste comes with only one message. "Thus says the Lord of Hosts/ Adonai Tzva'ot."  When will His prophets gather again with men and women who have no leprosy of Naaman clinging to them? No prophets with the desire of Gehazi who ran after Naaman's chariot and lied to obtain wealth.
However, In Biblical times, the prophets were honored and given gifts. Ben-Hadad sent forty camels carrying gifts of fruit, nuts, berries, clothing, and his servant holding more than likely silver, gold, or money. A person would not inquire of a prophet without a gift. Saul was pressed to see the prophet about his fathers donkeys who had fled but told his servant he had no gift for the prophet. His servant offered to give and so they went to the Seer, Samuel. Today this has been abused so severely by the prosperity gospel; not many bring a blessing or even honor to those in leadership. Curiously, King Ben-Hadad  does.
Today, we must pray for the Voice of Elijah and Elisha to come forth. We must pray for the 5-fold (Ephesians 4) to be put in place. 
Jeremiah exclaims, "An appalling and horrible thing has happened in the land; the prophets prophesy falsely, and my people love to have it so." (5:30-31). We need to expose this as Jeremiah did.
We have the power of Messiah in us. Messiah in us is the hope of glory. We are living stones. Our bodies joined together is one temple–His Body. Our temple is to be filled with His Ruach HaKodesh (Holy spirit). Our stones need unification, and we need to be full of hesed/ loving-kindness, mercy, compassion, and able to take and give correction. The prophet brings correction. If the prophets you are flocking to never correct you or use words that convict you, I would surmise they are no prophets at all, but beastly false ones.
Let us take our tent pegs and stretch them out as we build and labor to bring in the harvest and to build His House. The 9th of Av is to one day be a joyful day. The Kingdom of Heaven is at hand. We must walk and act in this manner. We need the manifestations of the Spirit of a Holy Father in the hearts and minds of men. Some people listened to the voice of Jeremiah and their lives were spared from death. Their children survived and escaped. Their name was carried forth. What are we doing right now that is effecting future generations? How can we weep not only for our Nation but our own households? And the person staring back at us in the mirror?
My grandfather who was born in the late 1800's was a farmer raising 12 children in KY. He fed his children by the sweat of his brow and they worked right beside him in the field. He watched two sons go off to war to fight Hitler's regime and he saw them both return safe. Robert Elmer Loy died when I was a baby. I learned later on that he was also a musician with a degree in music. I leave you with a song he wrote and published in a hymnal. Master, Here I Am, Send Me.
I do draw from brig brother Judah at times, here is an article was written by a Rabbi in recovery. Take what you want and leave the rest!
How Big is Your Higher Power? – Va'etchanan
"…There is nothing else besides Him…The L-rd is G‑d in heaven above, and upon the earth below; there is nothing else"—Deuteronomy 4:35; 39.
In this week's Torah reading we are told twice in very similar terms that there is nothing but G‑d. These verses do not just mean to negate the existence of any other deity or higher power. What these verses tell us is that there is nothing that exists except for G‑d. G‑d is the only existence.
A question arises. If there is only G‑d, is the world an illusion?
Jewish teaching insists that our world is not an illusion, but neither is it an independent entity. To believe that the world is something separate, an entity unto itself, would be to accept that G‑d is not really everything. This would assume that He is one thing and that the world is another thing. In truth, however, there is only One thing. As the Baal Shem Tov, founder of the Chassidic movement, said, "All is G‑d and G‑d is all." G‑d is not only the Master and Creator of the world, He is the world. He is everything.
The merchant could not help but to state the bottom line—that G‑d is all there is. Indeed, the central prayer of Judaism, the Shema, states, "Hear, O Israel, the L-rd is our G‑d, the L-rd is One." This does not just mean that there is only one G‑d, but that G‑d is "One"—an absolute Unity precluding all and any other existence besides Him.
Almost three hundred years ago in Russia, there lived a Jew, an ardent spiritual practitioner, who happened to be a lumber merchant by trade. One year, when tallying the annual accounts, he found himself writing on the bottom line: "TOTAL: Ein od milvado—"There is nothing else besides Him." So real to him was this notion of G‑d's complete "everything-ness," that the lumber merchant could not help but to state the bottom line – even on his tally sheet – that G‑d is all there is.
There is an epilogue to this story. When a friend heard of what happened, he criticized the mystically-inclined lumber merchant for his absentmindedness, remarking, "There is a time for meditating upon the absolute oneness of G‑d, and there is a time for business. Belief is not a license to be careless in one's practical dealings."
The lumber merchant replied, "If one knew that during meditation, a businessman was thinking of the fair in Leipzig, nobody would be the least bit taken aback. So why should it be considered such an offense if during business he slips into thinking about G‑d?"
Those of us who recover from addiction, have come to see the need to apply our belief in G‑d to all aspects of life. This concept probably relates rather well to the lumber merchant. To quote:
"When we became alcoholics, crushed by a self-imposed crisis we could not postpone or evade, we had to fearlessly face the proposition that either G‑d is everything or else He is nothing. G‑d either is or He isn't. What was our choice to be?" (Alcoholics Anonymous, 4th ed., p. 53)
The program does not dictate which Higher Power to believe in. The program does not favor one or any official theology. But it does tell us clearly that the One who has the power to help us recover from addiction is "everything."
One can call G‑d whatever one wishes, which may be especially helpful if one was soured by negative religious experiences in the past. Ultimately, this idea of choosing your own concept of G‑d may be pure semantics—a rather unimportant word game, if you will: what real difference does it make if we call it "G‑d" or "Higher Power" or "the ultimate force," etc.? As the wise old rabbi told the young, self-proclaimed atheist, "Son, the god you don't believe in, I don't believe in either."
In any case, the Jewish concept of G‑d – if you are interested to know – is that people, places and things do not exist by themselves. G‑d is not just the Maker and Manager of all—He is the All.
He is not just a higher power. He is the Only Power. He is Everything.
Another great read!
https://messilife.com/f/read-the-warning-label-yom