Enjoy the interview with Christene Jackman! Next week on Hebrew Nations Radio I will be bringing to you an amazing author, Onlilove Chika Alston!
Trust and Obey for there is no other way…to be happy in Yeshua…
Blessing vs curses….hmmmm….tough decision! Or is it? Well, this sixty-one-year-old woman sure has had a lifetime of curses and would much rather obey her Abba rather than the flesh…
RABBIT TRAIL AHEAD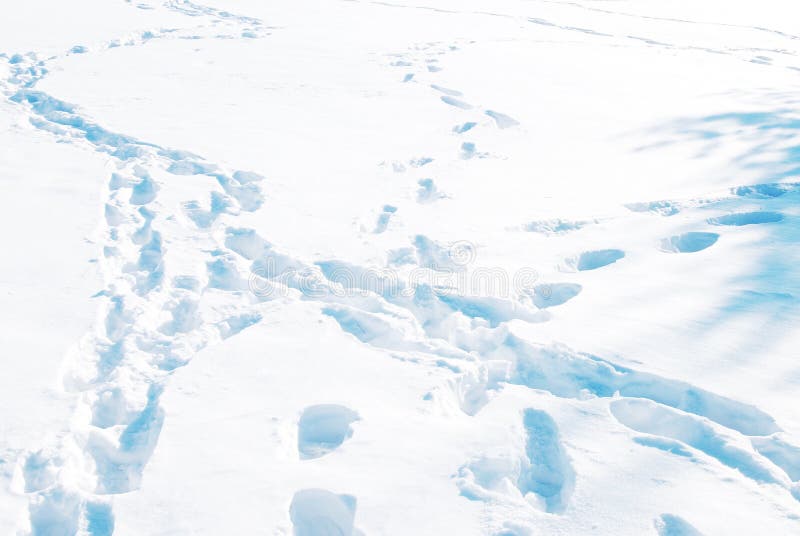 I love how Paul shares his lament with us…Romans 7 starting with verse 7
What then shall we say? That the law is sin? By no means! Yet if it had not been for the law, I would not have known sin. For I would not have known what it is to covet if the law had not said, "You shall not covet."
But sin, seizing an opportunity through the commandment, produced in me all kinds of covetousness. For apart from the law, sin lies dead.
I was once alive apart from the law, but when the commandment came, sin came alive and I died.
The very commandment that promised life proved to be death to me.
For sin, seizing an opportunity through the commandment, deceived me and through it killed me.
So the law is holy, and the commandment is holy and righteous and good.
Did that which is good, then, bring death to me? By no means! It was sin, producing death in me through what is good, in order that sin might be shown to be sin, and through the commandment might become sinful beyond measure.
For we know that the law is spiritual, but I am of the flesh, sold under sin.

For I do not understand my own actions. For I do not do what I want, but I do the very thing I hate.

Now if I do what I do not want, I agree with the law, that it is good.
So now it is no longer I who do it, but sin that dwells within me.
For I know that nothing good dwells in me, that is, in my flesh. For I have the desire to do what is right, but not the ability to carry it out.

For I do not do the good I want, but the evil I do not want is what I keep on doing.

Now if I do what I do not want, it is no longer I who do it, but sin that dwells within me.
So I find it to be a law that when I want to do right, evil lies close at hand. For I delight in the law of God, in my inner being, but I see in my members another law waging war against the law of my mind and making me captive to the law of sin that dwells in my members.
Wretched man that I am! Who will deliver me from this body of death?
Thanks be to God through Jesus Christ our Lord! So then, I myself serve the law of God with my mind, but with my flesh, I serve the law of sin.
Paul had one hell of a war going on within himself…can you relate??? I sure can! The wonderful thing about this passage is that Paul TRUSTED his God…he KNEW Yeshua! Remember, Paul was a Jewish Rabbi and knew Torah frontward and backward…but he was a man…in a fleshly body, that was at war with his spirit…
But he KNEW his Redeemer!
End of rabbit trail…
let's get started with this week's Torah Portion
ISAIAH 1
1
These are the visions that Isaiah son of Amoz saw concerning Judah and Jerusalem. He saw these visions during the years when Uzziah, Jotham, Ahaz, and Hezekiah were kings of Judah.
A Message for Rebellious Judah
2
Listen, O heavens! Pay attention, earth!
This is what the 
Lord
 says:
"The children I raised and cared for
have rebelled against me.
3
Even an ox knows its owner,
and a donkey recognizes its master's care—
but Israel doesn't know its master.
My people don't recognize my care for them."
4
Oh, what a sinful nation they are—
loaded down with a burden of guilt.
corrupt children who have rejected the 
Lord
.
They have despised the Holy One of Israel
and turned their backs on him.
5
hy do you continue to invite punishment?
6
You are battered from head to foot—
covered with bruises, welts, and infected wounds—
without any soothing ointments or bandages.
W
7
Your country lies in ruins,
and your towns are burned.
Foreigners plunder your fields before your eyes
and destroy everything they see.
8
Beautiful Jerusalem
 stands abandoned
like a watchman's shelter in a vineyard,
like a lean-to in a cucumber field after the harvest,
like a helpless city under siege.
9
If the 
Lord
 of Heaven's Armies
had not spared a few of us,
we would have been wiped out like Sodom,
10
Listen to the 
Lord
, you leaders of "Sodom."
Listen to the law of our God, people of "Gomorrah."
11
"What makes you think I want all your sacrifices?"
"I am sick of your burnt offerings of rams
and the fat of fattened cattle.
I get no pleasure from the blood
of bulls and lambs and goats.
12
When you come to worship me,
who asked you to parade through my courts with all your ceremony?
13
Stop bringing me your meaningless gifts;
the incense of your offerings disgusts me!
As for your celebrations of the new moon and the Sabbath
and your special days for fasting—
they are all sinful and false.
I want no more of your pious meetings.
14
I hate your new moon celebrations and your annual festivals.
They are a burden to me. I cannot stand them!
15
When you lift up your hands in prayer, I will not look.
Though you offer many prayers, I will not listen,
for your hands are covered with the blood of innocent victims.
16
Wash yourselves and be clean!
Get your sins out of my sight.
Defend the cause of orphans.
Fight for the rights of widows.
18
"Come now, let's settle this,"
"Though your sins are like scarlet,
I will make them as white as snow.
Though they are red like crimson,
I will make them as white as wool.
19
If you will only obey me,
you will have plenty to eat.
20
But if you turn away and refuse to listen,
you will be devoured by the sword of your enemies.
I, the 
Lord
, have spoken!"
21
See how Jerusalem, once so faithful,
Once the home of justice and righteousness,
she is now filled with murderers.
you have become like worthless slag.
you are now like watered-down wine.
23
Your leaders are rebels,
the companions of thieves.
but they refuse to defend the cause of orphans
or fight for the rights of widows.
24
Therefore, the Lord, the 
Lord
 of Heaven's Armies,
the Mighty One of Israel, says,
"I will take revenge on my enemies
25
I will raise my fist against you.
I will melt you down and skim off your slag.
I will remove all your impurities.
26
Then I will give you good judges again
and wise counselors like you used to have.
Then Jerusalem will again be called the Home of Justice
27
Zion will be restored by justice;
those who repent will be revived by righteousness.
28
But rebels and sinners will be completely destroyed,
and those who desert the 
Lord
 will be consumed.
---
A trusting relationship…most of us have experienced them…only to be betrayed…or, maybe we were the one that did the betraying…either way…it leaves deep wounds…they say that time heals all wounds. I disagree…unless HE has removed the sting of the memory…
It matters not if we were the one betraying or the betrayed…it leaves deep regrets, deep longings of if only…a hole in one's soul…a lingering sting…and a reluctance to trust again…the one betrayed and the one who betrays…both are broken, both need healing…both need a Savior…
Trusting again…after such deep pain, the mind plays games…
Most of us have been burned by others…we beat ourselves up, going over and over conversations, gestures, under a microscope we place all interactions looking for a clue that we miss and question ourselves how could I have been so stupid, so naive??
Then…we encounter a Man…a Man who claims He is not just a man…no, this time it will be different, this time He will never play games, betray, walk out, lie, cheat, steal, rage, be mean…nope, not Me, I am different… believe Me, trust Me…
And we want to…oh how we long to believe that there really is a Love like that…a Love that is real, genuine, a Love we can rest in, not have to be on guard, not hypervigilant…a Love that doesn't manipulate and coerce…a Love that our very soul can trust completely.
We all have gone astray, we have all been rebellious, we all have need of forgiveness and healing…He askes us:
5W
hy do you continue to invite punishment?
6
You are battered from head to foot—
covered with bruises, welts, and infected wounds—
without any soothing ointments or bandages.
You see, He wants us to return…to repent…to come back to His fold, He is the Good Shephard that will bandage up our wounds…He is the one that will hold our hearts til the wounds are healed…
He wants us to come out of denial and allow Him to apply the Balm of Gilead.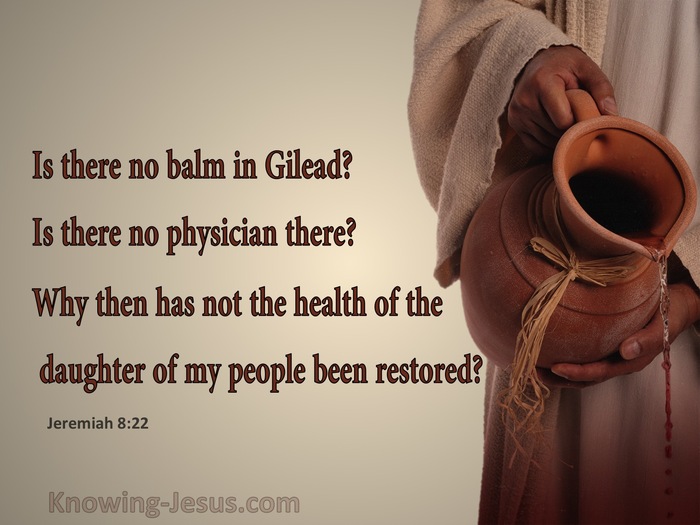 Oh, brothers and sisters, He longs to heal your heart…to restore you to who He created you to be! What a wonderful creation you are! Trust Him, believe Him! He wants to bless you!
Remember Peter? Remember how he betrayed His Master Yeshua? Remember, Yeshua restored him, offering Peter forgiveness and reconciliation. In 1 Peter
1 From: Kefa, an emissary of Yeshua the Messiah
To: God's chosen people, living as aliens in the Diaspora — in Pontus, Galatia, Cappadocia, the province of Asia, and Bythinia — 2 chosen according to the foreknowledge of God the Father and set apart by the Spirit for obeying Yeshua the Messiah and for sprinkling with his blood:
Grace and shalom be yours in full measure.
3 Praised be God, Father of our Lord Yeshua the Messiah, who, in keeping with his great mercy, has caused us, through the resurrection of Yeshua the Messiah from the dead, to be born again to a living hope, 4 to an inheritance that cannot decay, spoil or fade, kept safe for you in heaven. 5 Meanwhile, through trusting, you are being protected by God's power for a deliverance ready to be revealed at the Last Time. 6 Rejoice in this, even though for a little while you may have to experience grief in various trials. 7 Even gold is tested for genuineness by fire. The purpose of these trials is so that your trust's genuineness, which is far more valuable than perishable gold, will be judged worthy of praise, glory and honor at the revealing of Yeshua the Messiah.
8 Without having seen him, you love him. Without seeing him now, but trusting in him, you continue to be full of joy that is glorious beyond words. 9 And you are receiving what your trust is aiming at, namely, your deliverance.
10 The prophets, who prophesied about this gift of deliverance that was meant for you, pondered and inquired diligently about it. 11 They were trying to find out the time and circumstances to which the Spirit of the Messiah in them was referring in predicting the Messiah's sufferings and the glorious things to follow. 12 It was revealed to them that their service when they spoke about these things was not for their own benefit, but for yours. And these same things have now been proclaimed to you by those who communicated the Good News to you through the Ruach HaKodesh sent from heaven. Even angels long to look into these things!
13 Therefore, get your minds ready for work, keep yourselves under control, and fix your hopes fully on the gift you will receive when Yeshua the Messiah is revealed. 14 As people who obey God, do not let yourselves be shaped by the evil desires you used to have when you were still ignorant. 15 On the contrary, following the Holy One who called you, become holy yourselves in your entire way of life; 16 since the Tanakh says,
"You are to be holy because I am holy."[a]
17 Also, if you are addressing as Father the one who judges impartially according to each person's actions, you should live out your temporary stay on earth in fear. 18 You should be aware that the ransom paid to free you from the worthless way of life which your fathers passed on to you did not consist of anything perishable like silver or gold; 19 on the contrary, it was the costly bloody sacrificial death of the Messiah, as of a lamb without defect or spot. 20 God knew him before the founding of the universe, but revealed him in the acharit-hayamim for your sakes. 21 Through him you trust in God, who raised him from the dead and gave him glory; so that your trust and hope are in God.
22 Now that you have purified yourselves by obeying the truth, so that you have a sincere love for your brothers, love each other deeply, with all your heart. 23 You have been born again not from some seed that will decay, but from one that cannot decay, through the living Word of God that lasts forever. 24 For
all humanity is like grass,
all its glory is like a wildflower —
the grass withers, and the flower falls off;
25 but the Word of Adonai lasts forever.[b]
Moreover, this Word is the Good News which has been proclaimed to you.
AMEN!
I would like to share this resource with you…It is from a Jewish source, I do not believe in throwing the baby out with the bathwater, I believe we can learn from our Big Brother Judah…
Hearing G-d's Word – Devarim
"These are the words that Moses spoke to the entire people of Israel…"—Deuteronomy 1:1.
The book of Deuteronomy relates the monologue spoken by Moses just before the people entered the Promised Land. As it is stated, "These are the words that Moses spoke to the entire people of Israel." Unlike the other four books, which are "the word of G‑d," Deuteronomy is the "word of Moses"—that is, it is his final address to the people.
That does not mean that this book is of mortal invention, but rather that Moses delivered these words through divine inspiration. In the first four books of the Torah, Moses merely took dictation from G‑d, precisely relaying each word without regard to his own understanding. The words of Deuteronomy, however, were first integrated into Moses' own consciousness; and only then were they spoken by him. This does not mean that the content of this book is somehow diluted or compromised by having passed through mortal understanding. Rather, what it means is that Moses attained a level at which G‑d's word could be faithfully transmitted—not just through his mouth, but also through his brain. In his final days, Moses did not just transmit G‑d's message; he first conceived it in his own mind.
Moses did not just transmit G‑d's message; he first conceived it in his own mind there is a reason why this fusion of mortal and G‑dly intelligence occurred when it did, in the days just prior to entering the Holy Land.
After forty years of wandering in the desert, protected by miracles, the people were poised to meet their destiny and to face the "real world." They would need to be able to take the rarefied spiritual concepts that they had learned during their forty years in the desert and apply them to ordinary life. They needed to put theory into practice and in order to do so they needed to hear G‑d's word integrated and conveyed through the intellect of another human being.
"G‑d speaks through people," is a common saying in recovery. Lofty spiritual concepts are worth little to us in dealing with everyday life if we never hear them spoken in simple, human terms, filtered through the mortal, finite mind of another alcoholic or addict.
Some of us may wonder how it can be that the very same thought that we had come across in our religious studies couldn't help us overcome our alcoholism, but when heard spoken – in slightly different words – by another alcoholic, had a profound and transformative effect. If G‑d's own word hadn't worked on us, how could the word of a mere mortal?
The answer is, of course, that that is G‑d's word—as understood and communicated by another human being who shares our disease.