Well, as usual, we are going down some rabbit trails this week…this week's Torah portion has much to glean from! This is one of my favorite "T.P.'s" Every Torah cycle I am amazed at how blatant the rebellion is, the total disregard for His Word, His Ways, and blatant audacity! I just can't help but shake my head thinking "how on earth could these people be so stupid?"
Rabbit trail……….
How does one develop an addiction? What is the nature of addictions? Those things that perhaps some of us find ourselves battling perhaps were once a way of coping with stress. These very things over time can become deeply entrenched strongholds/addictions. I wonder if some coping "skills" could very well be a disqualifier from not only winning the race but also from running the last few yards of the race…(we are seeing the finish line approaching!)
Many of us are plum-worn out! We have grown weary and some of us are so stressed that we are falling into the default setting for coping! Oh, brothers and sisters! We must not grow weary of well-doing…we need to keep cheering one another on as we see the finish line ahead of us…remember, it's a "we" program! We are in this together, but I cannot run your race and you cannot run mine! However, we can run it together!!!! So, let's look at this week's Torah Portion and then look at how it can be applied to our lives in the here and now!
I like using genograms when I am helping someone connect the dots from their own family tree. Many times we can see a pattern of not only addictions but also dysfunctionality in our own lives…and to visually see the who, how, and why's…for me, it helped me to let go of the self-condemnation and begin to forgive myself, and my other family members…remember, we are in this together!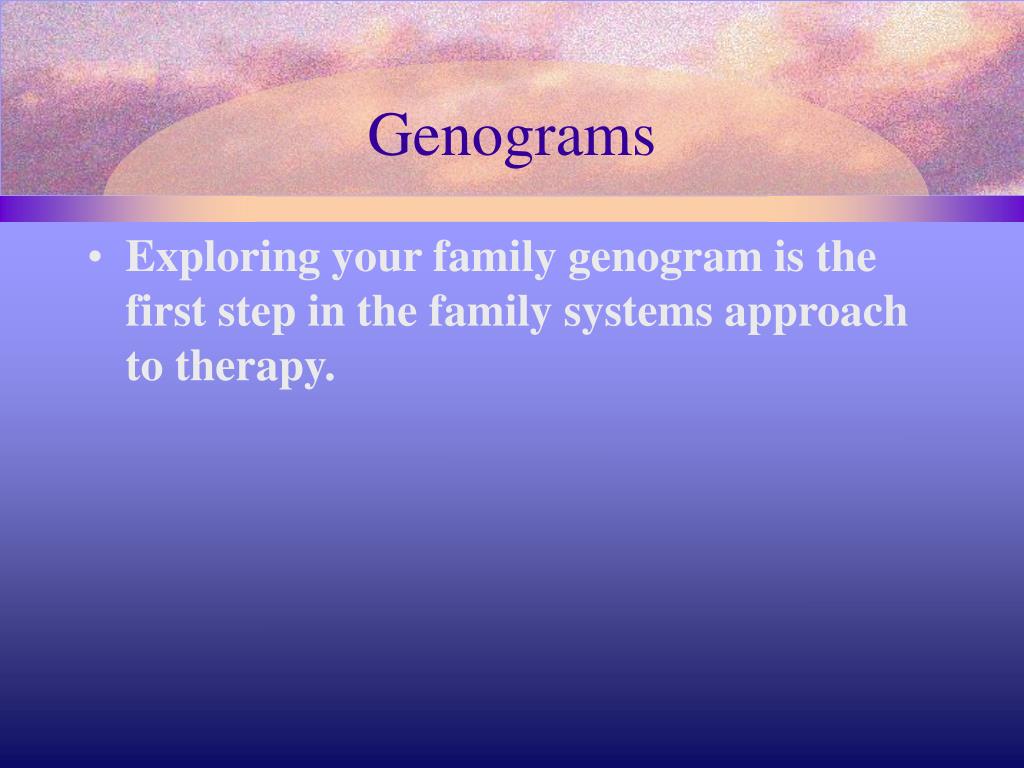 I found this genogram on a couple of sites pertaining to this Torah Portion.
The adversary got Isreal to curse itself through sexual sin…blatant sexual sin and rebellion against the Most High! Is he doing that in your life? If so, how? I am praying for you, and for me too!
Disqualified from the race by cursing oneself!
There are many warnings in the scriptures about disqualifying ourselves…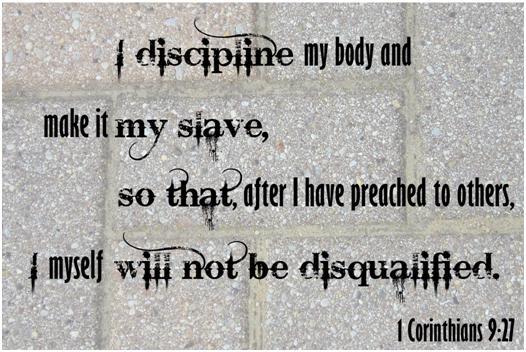 In the rooms of 12 step meetings, we say a drug is a drug is a drug…
Simply put…it is not about the substance one ingests or which process addiction one is obsessed with and acting out…how do you cope?
In other words… it's not the cocaine, it's not the champagne, it's not the Mad Dog 20/20, it's not the pornography, it's not the work, it's the insanity behind it, the pain underneath it all…
Maybe you are asking "Why would people do such stupid things?"
Why is one destroying their health? Defiling His temple? When did it begin? What happens when one ingests whatever it is?
And the how…how to break free…
First…we admit…we admit…we ADMIT, CONFESS…
we are out of control, can't stop, don't want to stop, don't know how to stop…
we come out of denial about the unmanageability in our lives…
we admit the insanity of it all…
then, we surrender to Yah our Creator…we admit defeat…
then we take a fearless moral inventory of our lives…
then we share that with a safe person…
then we prepare to have all these character defects removed…
then we humbly ask Him to remove all these shortcomings…
then we make a list of all persons we had harmed…
then we make amends to persons on that list, including ourselves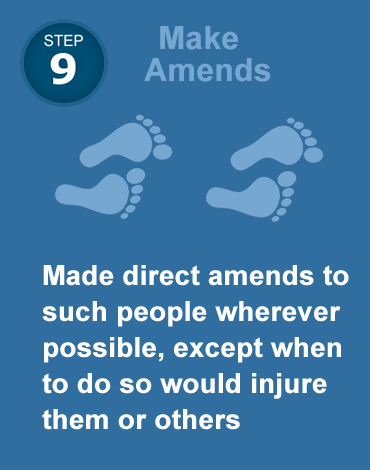 then we take a daily inventory and when wrong promptly admit it
then we every day seek His face, seek His will for our lives and ask Him for the power to do it
then we can come alongside others, carrying His message of the full gospel of His complete shalom
WHEW!!! Wow! That rabbit trail took us on a journey I did not expect~ but, do you see how the 12 steps of recovery are the way of the Master? Do you see how the 12 steps are NOT as some would say…witchcraft, occult, and whatever else they can come up with to dissuade people from pursuing a path of recovery? Brothers and sister, the hour is very late and we have much to do! Many of us have much in our own lives that need to be addressed. We are in a race, and these sins that so easily beset us could very well disqualify us from obtaining the  Prize! The rooms of recovery are for anyone who wants to get clean, sober, and ready to face that man or woman in the mirror.
In my search to bring, you, the reader, a Torah based resource for "recovery minded" understanding of our weekly Torah portions, the resources are very slim to none…it seems that there are very few Messianics in recovery, therefore, I do utilize big brother Judah's resources…so, as we say in the rooms of recovery, take what you want and leave the rest!
"And the people began to go astray after the daughters of Moab"—Numbers 25:1.
The name of this week's Torah reading, Balak, refers to the name of the Moabite king who reigned prior to the Israelites' entry into the Land of Israel. Daunted by the divine protection enjoyed by the nation of Israel, Balak sought the advice of the wicked prophet, Balaam, to aid him in devising a plan to thwart Israel. After several unsuccessful attempts to curse the Israelites, Balaam told Balak, "Come, I will advise you…" (Numbers 24:14). Our sages explain that Balaam advised Balak that no strategy would be effective against the Israelites so long as they were connected to G‑d, but that if one could lure them to turn away from G‑d, then they would become vulnerable to their enemies.
Balak and Balaam thus devised an elaborate scheme which called for the Moabite and Midianite women to entice the Israelites. They successfully seduced many Israelite men and even led them to worship idols. They thereby separated themselves from G‑d and forfeited their divine protection as Balaam had predicted. It seems that Balaam knew what many of us have learned in recovery—that it is the pursuit of gratifying our most basic instincts that disrupts our natural connectedness with G‑d.
Whenever we choose to selfishly pursue any kind of instinctive drive, we separate ourselves from G‑dIt is particularly interesting that Balaam specifically chose this specific form of gratification as the lure. It is a desire and instinct that draws us into self-will and away from the will of G‑d; no instinct is more powerful or more deeply rooted than our physical, emotional, and mental drive for sexual gratification. This drive touches upon almost everything that is dear to our ego—self-esteem, the desire to be accepted, emotional security and so on.
But one ought not derive a puritanical message from this story—that intercourse is evil and provokes divine wrath. To do so would be to miss the point entirely. The point is that whenever we choose to selfishly pursue any kind of instinctive drive, we separate ourselves from G‑d. The sex urge, as it were, just happens to be one of those things – or perhaps the thing – that exemplifies the potential of our own will to disrupt order and harmony in our lives. Recovery helps us to subordinate our instincts to G‑d's will and allow them to take their proper place in our lives.
Giving our life and our will over to the care of G‑d, as our program suggests, can be frightening. We worry that perhaps G‑d won't take care of us exactly as we would like Him to. In building our case for self-will, we may even point to all the problems we have even in sobriety. Many of us may even argue that G‑d has at one time or another 'turned His back' on us.
But our reading this week tells us that precisely the opposite is true. If we find that G‑d is absent from our lives, we should ask ourselves where it was that we turned our back on Him and not the other way around. Did we make a decision somewhere along the line to take care of ourselves rather than to let G‑d do the job? Did we feel that if we left things up to G‑d, He wouldn't do exactly what we wanted? If we look honestly at ourselves and the choices we have made, we will see that it is we who rashly chose to part ways with Him if only to be free for a while to run after more of what we want.
Fortunately, however, it is our very problem that holds for us a solution. Nothing but our own will can upset the natural state of G‑d's constant care for us and it is the surrender of our will to His that restores the natural order, allowing G‑d to determine what is best for us so that we may always receive the help and care that we need.
Rebuilding Your Temple
A Poem of Destruction and Rebuilding, Addiction and Recovery
I have polluted Your temple
Where my soul resides,
With food and drink,
With pills and passion;
I have filled my mouth with words
Of hate and jealousy,
And my heart with feelings
Of fear and despair.
I have denied my illness,
And given into craving;
I am helpless,
Without Your power and Your love.
Rebuild my walls of hope,
Restore my resolution,
Lead me, step by step,
Into Your Holy Place,
That I may enter into recovery
Filled with Your presence,
Hour by hour,
One day at a time.
https://www.chabad.org/library/article_cdo/aid/699874/jewish/Instincts-Balak.htm
https://www.alephbeta.org/playlist/lesson-from-king-balak-of-moab
https://www.hebrew4christians.com/Scripture/Parashah/parashah.html#loaded